Embassy News & Releases
Front Page
Balita Pinoy
Immigration Advice
OFW/PHL News
UK Immigration
Mindanao Cross
OFW Journalism
Foreclosure News
Press Releases
Video News
Embassy News
Archived News
Domestic Workers
Help Wanted
CV's/Work Wanted
Ressie Reyes
Migration Advisors
Advertise
Contact
Kalayaan
Missing Persons
Humor
World Remit
OrbitRemit
I Remit
Migration Lawyers
Bison UK
Scandals
About Us
Philippines Tourism
Savory Recipes 1
Dessert Recipes 1
Events
Philippine Cuisine
Services
Juana Change
Recipe Submissions
Wiki Recipes
Sinigang
Philippine Recipes
Shrimp Scampi
UK Immigration Free Advice
USA Immigration Free Advice
Irish Immigration Free Advice
Female
UK Trade Leads
Trade Leads
Free UK Immigration Advice On Permanent Residency March 22, 2012
UK Domestic Vacancy: Baby Nanny/Housekeeper, Central London (Mayfair) March 22, 2012
Pinoy Bayanihan In Barcelona Cafe March 23, 2012
A Pinoy Seafarer's Life Ashore After Years On Ships March 23, 2012
UK DOMESTIC VACANCY: Committed Couple For Housekeeping & Other Duties In Surrey March 25, 2012 UK Immigration News & Matters March 24, 2012 UKBA's Tier 4 Visa Shambles Exposed By British Parliamentary Watchdog March 26, 2012 Philippines' Stance On Tuna Fishing Could Backfire March 26, 2012 Maguindanao Massacre Godfather Pleads Not Guilty To Electoral Fraud March 27, 2012 UK DOMESTIC VACANCY: Child Friendly Housekeeper, Live-In, West London March 28, 2012 Applications Invited To Join Cultural Cruise On The Fuji Maru March 28, 2012 UK DOMESTIC VACANCY: Carer/Companion, South London, Live-In or Live-Out March 28, 2012 E-book Covers Traditional Easter Week Festivities in Marinduque Town Of Mogpog March 28, 2012 UK DOMESTIC VACANCY: Live-In Nanny/Housekeeper, South West London March 28, 2012 Free UK Immigration Advice: EU Citizen Married To Non-EU Spouse Moving To Britain March 29, 2012 Hong Kong's Filipino Domestics Lose Residency Court Action March 29, 2012 UK DOMESTIC VACANCY: Nanny/Housekeeper, Live-In, London March 30, 2012
UK Filipino Events From March 19 Onwards
March 19, 2012
British-Filipino Events March 2012 Onwards March 19, 2012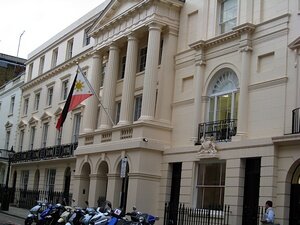 Events listings supplied by the Philippine Embassy In London
Events can be listed in Balita Pinoy free of charge
EMBASSY'S MATRIX OF UPCOMING EVENTS/ADVISORIES/PRESS RELEASES
As of 19 March 2012
List your events free of charge in Balita Pinoy
[More]
---
---
UK-Filipino Events March 2012 Onwards
February 29, 2012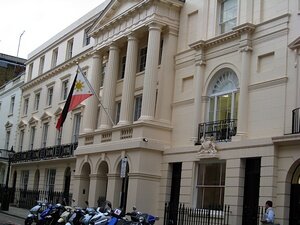 Events listings supplied by the Philippine Embassy In London
Events can be listed in Balita Pinoy free of charge - link below
EMBASSY'S MATRIX OF UPCOMING EVENTS/ADVISORIES/PRESS RELEASES
As of 29 February 2012
[More]
---
---
Filipino Paralympians Preparing For London Olympics
February 11, 2012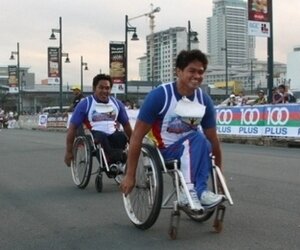 Two para athletes battling it out in the recently-concluded Summit Run for Pinoy Glory, a race to support Olympians and Paralympians competing in the London 2012 Olympic and Paralympic Games
As February 11 marks 200 days to go until the Paralympic Games, British Ambassador Stephen Lillie expressed his excitement in welcoming Filipino Paralympians to London in August.
"We are delighted to welcome Paralympic athletes from all over the world, including the Philippines. These athletes will experience the most inclusive and accessible Games ever when they compete in London. All the Games venues have been designed in consultation with differently-abled people to ensure they are accessible for all," Lillie said.
[More & Photos]
---
---
British Embassy Pushing "Hearts & Mind" Policy In Southern Philippines Anti-Terror War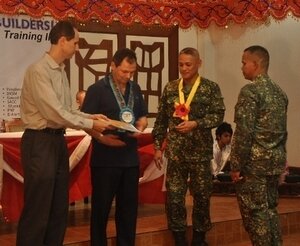 January 29, 2012
Soldiers and policemen are tasked to protect the communities they serve, striking a delicate balance between getting rid of lawless elements while engaging their communities in a positive way and respecting human rights in all their undertakings.
The former requires them to undergo rigorous combat training while the latter entails a different approach, moving from the old stance of winning the war to the new and far more positive one of winning the peace.
[More]
---
---
UK-Filipino Events Jan 2012 Onwards
January 28, 2012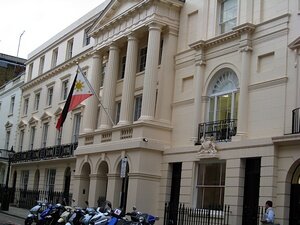 Events listings supplied by the Philippine Embassy In London
Events can be listed in Balita Pinoy free of charge
EMBASSY'S MATRIX OF UPCOMING EVENTS/ADVISORIES/PRESS RELEASES
As of 27 January 2012
[More]
---
---
15 Filipinos Heading For New Zealand On ASEAN Scholarship Award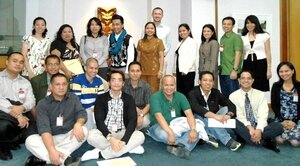 January 15, 2012
The New Zealand Government has awarded 15 postgraduate scholarships to Filipinos under the New Zealand-ASEAN Scholars Awards, with funding from the New Zealand Aid Programme in the Philippines.
The awardees will pursue postgraduate studies (i.e. postgraduate diplomas, master's degrees and doctorates) in a wide range of areas where New Zealand has recognised expertise, including agriculture, governance and public management, environmental management, and renewable energy.
[More & Larger Photo]
---


Do You Have A Story For Us
---
---