Balita Pinoy - OFW News, Services & Information
Front Page
Balita Pinoy
Immigration Advice
OFW/PHL News
UK Immigration
Mindanao Cross
OFW Journalism
Foreclosure News
Press Releases
Video News
Embassy News
Archived News
Domestic Workers
Help Wanted
CV's/Work Wanted
Ressie Reyes
Migration Advisors
Advertise
Contact
Kalayaan
Missing Persons
Humor
World Remit
OrbitRemit
I Remit
Migration Lawyers
Bison UK
Scandals
About Us
Philippines Tourism
Savory Recipes 1
Dessert Recipes 1
Events
Philippine Cuisine
Services
Juana Change
Recipe Submissions
Wiki Recipes
Sinigang
Philippine Recipes
Shrimp Scampi
UK Immigration Free Advice
USA Immigration Free Advice
Irish Immigration Free Advice
Female
UK Trade Leads
Trade Leads
Free UK Immigration Advice On Permanent Residency March 22, 2012
UK Domestic Vacancy: Baby Nanny/Housekeeper, Central London (Mayfair) March 22, 2012
Pinoy Bayanihan In Barcelona Cafe March 23, 2012
A Pinoy Seafarer's Life Ashore After Years On Ships March 23, 2012
UK DOMESTIC VACANCY: Committed Couple For Housekeeping & Other Duties In Surrey March 25, 2012 UK Immigration News & Matters March 24, 2012 UKBA's Tier 4 Visa Shambles Exposed By British Parliamentary Watchdog March 26, 2012 Philippines' Stance On Tuna Fishing Could Backfire March 26, 2012 Maguindanao Massacre Godfather Pleads Not Guilty To Electoral Fraud March 27, 2012 UK DOMESTIC VACANCY: Child Friendly Housekeeper, Live-In, West London March 28, 2012 Applications Invited To Join Cultural Cruise On The Fuji Maru March 28, 2012 UK DOMESTIC VACANCY: Carer/Companion, South London, Live-In or Live-Out March 28, 2012 E-book Covers Traditional Easter Week Festivities in Marinduque Town Of Mogpog March 28, 2012 UK DOMESTIC VACANCY: Live-In Nanny/Housekeeper, South West London March 28, 2012 Free UK Immigration Advice: EU Citizen Married To Non-EU Spouse Moving To Britain March 29, 2012 Hong Kong's Filipino Domestics Lose Residency Court Action March 29, 2012 UK DOMESTIC VACANCY: Nanny/Housekeeper, Live-In, London March 30, 2012

UK DOMESTIC VACANCY: Nanny/Housekeeper, Live-In, London
March 30, 2012
Job Title: Live-In Sole & Shared Charge Nanny-Housekeeper
Location: Chelsea SW3 to Wimbledon SW19
Start Date: ASAP
Salary 350 - 400npw
[More]
---
---
Hong Kong's Filipino Domestics Lose Residency Court Action
March 29, 2012
Hong Kong Court Overturns Case Granting Foreign Maids Residency
The Hong Kong government won a legal appeal Wednesday, overturning the right of foreign domestic workers to claim permanent residency in in the southern Chinese city. It's a verdict that advocacy groups describe as discriminatory.
[More]
---
---
Free UK Immigration Advice: EU Citizen Married To Non-EU Spouse Moving To Britain
March 29, 2012
UK IMMIGRATION QUESTION
Mrs PL asks:
Hello,

I am a Polish citizen, my husband is Moroccan. We would like to live together in London. In this moment I have no connection with the UK country.
I don't live there and have no work there. I would like to know how much time should I work in the UK, how much money should I receive as my monthly salary and what other action should I take to get the Marriage Visa for my non-EU husband
I am ready to get to London as soon as I will get enough information about our situation.

Thank you for your help,
[ANSWER]
---
---
UK DOMESTIC VACANCY: Live-In Nanny/Housekeeper, South West London
March 28, 2012
Job Title: Live-In Sole Charge Cat-Friendly Nanny-Housekeeper
Location: Wimbledon SW19
Start Date: beg May 2012
Salary 300 - 350npw
[More]
---
---
E-book Covers Traditional Easter Week Festivities in Marinduque Town Of Mogpog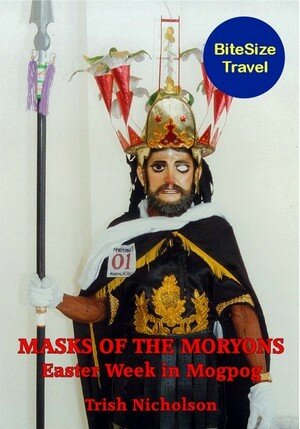 March 28, 2012
Masks of the Moryons: Easter Week in Mogpog is the first published account of the traditional celebration of the Passion, and conversion of Longinus, held only in the town of...held only in the town of Mogpog, on Marinduque Island.
Descriptions of events each day during Holy Week allow you to follow the details as if you were taking part. They include the pabasa, the Stations of the Cross through the town, daily processions, and the masked Moryons roaming the town as their panata, their vow of penance.
[More]
---
---
UK DOMESTIC VACANCY: Carer/Companion, South London, Live-In or Live-Out
March 28, 2012
Carer/Companion
-------------------------------------------------------

"Location Of Position Offered:" is:

South London, UK
-------------------------------------------------------

Live-In Or Live-Out
-------------------------------------------------------

We are searching for a suitable candidate to help care for our...sister , who has a learning disability.
[More]
---
---
Applications Invited To Join Cultural Cruise On The Fuji Maru
March 28, 2012
APPLICATIONS FOR THE 39th SSEAYP NOW OPEN!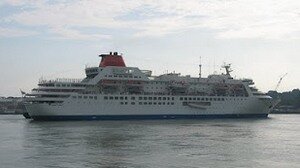 The Fuji Maru will be hosting the 39th SSEAYP program
The National Youth Commission Philippines (NYC) is inviting all qualified youth, between 18 to 30 years old as of April 1, 2012, to apply as one of the 28 participating youth to represent the Philippines in the 39th Ship for Southeast Asian Youth Program (SSEAYP). NYC is also inviting men and women between 35 to 50 years to apply for National Leader to lead the Philippine delegation.
[More & Links To Download Application Forms]
---
---
UK DOMESTIC VACANCY: Child Friendly Housekeeper, Live-In, West London
March 28, 2012
Reference Number: A2063
Job Title: Live-In Child-Friendly Housekeeper (Tagalog spks adv)
Location: Notting Hill Gate
Start Date: ASAP
Salary: 400npw
[More]
---
---
Maguindanao Massacre Godfather Pleads Not Guilty To Electoral Fraud
March 27, 2012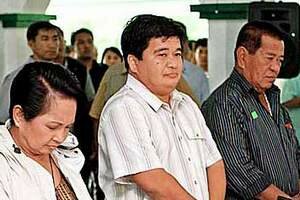 L-R Gloria Arroyo-Macapagal. then president, Zaldy Ampatuan & Andal Ampatuan Sr photographed shortly after the Maguindanao/Ampatuan massacre
Philippines Clan Patriarch Pleads Not Guilty to Electoral Sabotage
The powerful head of a southern Philippine family that gained notoriety for their alleged involvement in a massacre two years ago has pleaded not guilty to a charge of election sabotage.
[More]
---
---
Philippines' Stance On Tuna Fishing Could Backfire
March 26, 2012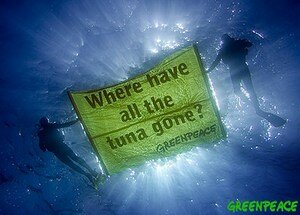 Greenpeace: PH may lose tuna markets

Report shows global markets demanding sustainable tuna
Guam, 27 March 2012 -Greenpeace warned that the Philippines stands to lose lucrative tuna markets, unless it fully embraces sustainable fishing practices immediately. The environment group made the call as governments, including the Philippines, gather in Guam this week for the meeting of the Western and Central Pacific Fisheries Commission (WCPFC), of which the Philippines is a member.
[More]
---
---
UKBA's Tier 4 Visa Shambles Exposed By British Parliamentary Watchdog
March 26, 2012
The British parliament's National Audit Office (NAO) has issued a devastating report on the 2009 implementation of the points based route, known as Tier 4, by which students from countries outside the European Economic Area can study in the UK.
The report has found that the UK Border Agency (UKBA) implemented Tier 4 with flaws which were predictable and could have been avoided. The NAO slams into the UKBA saying it has not dealt efficiently and effectively with overstayers and students in breach of the rules.
[More & Full Report]
---
---
UK Immigration News & Matters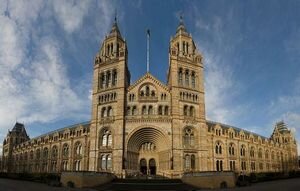 March 24, 2012
UK share of overseas student market set to grow
A British Council report into the global Higher Education (HE) market will show how well placedUK universities are to take advantage of growth in the sector, according to the Guardian.
[More]
---
---
UK DOMESTIC VACANCY: Committed Couple For Housekeeping & Other Duties In Surrey
March 25, 2012
Job Title: Committed, Professional Live in Domestic Couple Required
Location: Surrey
Start Date: ASAP but will wait for the right couple
Salary: 600 - 800 per week net
[More]
---
---
A Pinoy Seafarer's Life Ashore After Years On Ships
March 23, 2012
Hometown is in former seafarer's heart
by JEREMAIAH M. OPINIANO
OFW Journalism Consortium
MAKATI CITY-A FORMER ship captain's low-income hometown is 151.66 kilometers away from here.
The structures in his in his hometown of Bautista, Pangasinan have nothing on the slickness of the marbles, tiles, and furnishings of the multi-storey office building of Capt. Manolo Gacutan.
But it doesn't matter, says the president and general manager of Dohle-Philman Manning Agency. "I am helping improve our quiet hometown," Gacutan adds.
[More]
---
---
Pinoy Bayanihan In Barcelona Cafe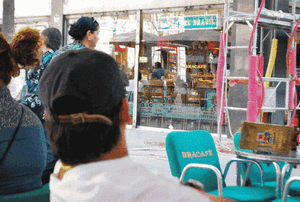 March 23, 2012
Amid EU crisis, Pinoy bayanihan brews in a Spanish cafe

by JEREMAIAH M. OPINIANO
OFW Journalism Consortium

BARCELONA, SPAIN-A FAIR-SKINNED man slides on the chair beside Rodrigo as the sun hides behind century-old houses and birds chirp from slender trees lining the Bracafe coffee shop here.
Rodrigo lets out a breath of relief, recognizing the man as Filipino who may have good news as Spain grapples with a debt crisis and migrant workers like him look for solace in places like the coffee shop.
[More]
---
---
UK Domestic Vacancy: Baby Nanny/Housekeeper, Central London (Mayfair)
March 22, 2012
Job Title: Daily, part time baby nanny housekeeper for young family
Location: Mayfair, W1K
Start Date: ASAP
Salary 10 net per hour
Summary of the position: London, W1K (Mayfair)- A part time nanny housekeeper is required for this lovely young family. Starting ASAP, 10 net per hour, the hours and days worked are flexible and can be adapted for the right person, either 2 * 10 hours days or 3 * 6 hours days, if you are the right fit for the family, they will make things work for you.
[More]
---
Free UK Immigration Advice
March 22, 2012
UK IMMIGRATION QUESTION
Mr AL in London asks:
After 3 years my wife went home to the Philippines for maternity leave, and was 8 months absent from the UK continuing receiving salary & paying tax. Are we still entitled for permanent resident after completing 5 year stay Will 8 month absence from the UK will affect our application for Permanent Residence
[ANSWER]
---
---
Filipino Domestic Staff In The UK
March 22, 2012
Calling all Filipino Nannies, Nanny Housekeepers, Domestic Couples, Housekeepers, Cooks, Housekeeper/Cooks, Housekeeper Driver & Other Household Staff in London/Country Area.
If you are looking for a job, read on.
[More]
---
---
Latest UK Domestic Vacancies
March 22, 2012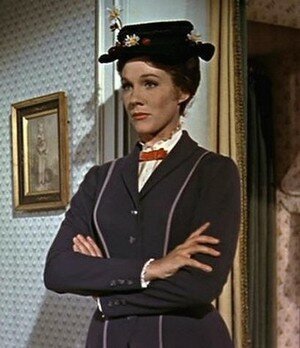 Vacancies available: Housekeeping, Carers, Nannies, Cooks, Butler and Gardeners
All the vacancies are with direct employers, applicants will normally be need to have the right to work in the UK already - no fees will be charged to employees as this is illegal in the UK
LOOKING FOR DOMESTIC STAFF
Adverts for job openings are free to direct employers in Balita Pinoy, the UK's Filipino news website.
[More]
---
---
Toxic Chemicals In Clothes Alert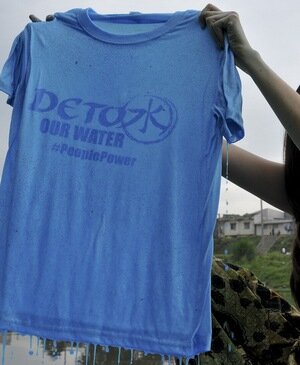 March 21, 2012
New Greenpeace Research: Washing Big Name Brands Makes Consumers Polluters
Greenpeace today released evidence that hazardous chemical residues in clothing items sold by major brands are released into public waterways when washed by consumers. Upon entering our rivers, lakes and seas, these chemicals then break down into even more toxic and hormone-disrupting substances.
[Report, Video & More Photos]
---
---
POEA Renews Warning On OFW's Using "Visit" Visas
March 20, 2012
DAVAO CITY (PIA)
Overseas Filipino workers without the proper employment documents are more prone to abuses and exploitation by their employers, the Philippine Overseas Employment Administration (POEA) said as it warned anew against the use of tourist or visit visas to secure overseas jobs.
[More]
---
---
West African Waters Declared High Risk For Piracy
March 20, 2012
International Bargaining Forum declares piracy high risk area in West African waters
The IBF (International Bargaining Forum) is declaring a high risk area for the territorial waters of Beninand Nigeria, following the increasing number ofattacks on vessels and kidnap of crews there. The designation will come into effect on 1st April 2012 in order to allow ship operators to make any necessary preparations.
It will afford the same benefits and protections to seafarers in those areas as the High Risk Area in the Gulf of Aden and around Somalia.
[Full Details]
---
---
OFW Remittances Rising 5.4% Annually
March 20, 2012
MANILA (PIA)
Remittances from overseas Filipinos (OF) coursed through banks remained resilient, rising by an annual rate of 5.4 percent to US$1.6 billion in January 2012, Bangko Sentral ng Pilipinas (BSP) Governor Amando M. Tetangco, Jr. said in a statement.
Remittances from both sea-based and land-based workers increased, as their transfers grew by 19.8 percent (to US$369 million) and 1.6 percent (to US$1.2 billion), respectively.
[More]
---
---
UK Immigration News & Matters 20 March 2012
March 20, 2012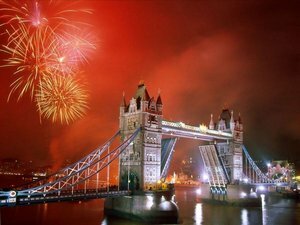 Latest UK Immigration News
Immigration Rules change for Tier 4 & Tier 2 Students
Private Tier 4 sponsoring colleges sacrificed in immigration cull
UKBA announce deadline for Immigration Advisory Service clients to claim their files
Bogus bride and groom walk down aisle in handcuffs
How Romanians and Bulgarians working illegally without Yellow Card or papers can legalise their status in the UK
[More]
---
---
UK DOMESTIC VACANCY: Nanny/Housekeeper, Live-In, South West London
March 20, 2012
Job Title: Live-In Nanny-Housekeeper
Location: Clapham SW12
Start Date: April - latest early May 2012
Salary 350 - 400npw
---
---
UK DOMESTIC VACANCY: Housekeeper, Live-In, Surrey
March 20, 2012
Job Title: Live in experienced housekeeper needed to start immediately
Location: St George's Hill, Surrey
Start Date: ASAP
Salary 350- 400 net per week
[More]
---
---
UK Filipino Events From March 19 Onwards
March 19, 2012
British-Filipino Events March 2012 Onwards March 19, 2012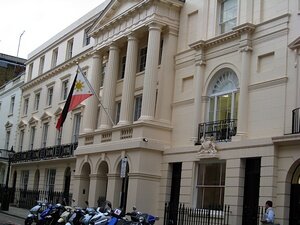 Events listings supplied by the Philippine Embassy In London
Events can be listed in Balita Pinoy free of charge
EMBASSY'S MATRIX OF UPCOMING EVENTS/ADVISORIES/PRESS RELEASES
As of 19 March 2012
List your events free of charge in Balita Pinoy
[More]
---
---
Illegally Trafficked OFW Murdered In Mongolia
March 19, 2012
Probe mysterious death of Pinay domestic helper in Mongolia, relatives urge govt
She went abroad to job contracts that turned out to be undocumented by Philippine government agencies, but does...this mean that her death would be left uninvestigated
Terril Atienza, 34, left the Philippines with high hopes that in working abroad, she could give her four children a better life. Her subsequent travails dashed her hopes.
[More]
---
---
TYPHOON SENDONG: Iligan Residents Question Where Has Donated Money Been Spent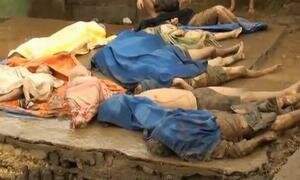 March 19, 2012
Residents of Iligan City say they got no or very little help from local and national government.
They are asking: Where did the hundreds of millions of pesos in donations...received by the city government and the Dept. of Social Welfare & Development go
Three months after Tropical Storm Sendong (international name Washi) hit Mindanao's northern provinces, residents of the most affected areas such as Iligan City and Cagayan de Oro City have yet to fully recover from the devastation brought about by the typhoon.
[More]
---
---
OFW's Returning From Syria Tell Of Terror In The Streets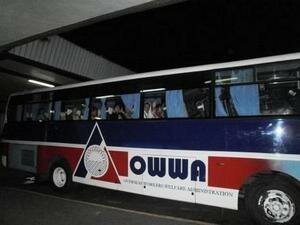 March 17, 2012
When violence in Syria escalated last year, the Philippine government ordered its citizens working there to return home, and more than 1,100 have. Reporter Simone Orendain met up with recent arrivals at Manila's international airport to find out about their experiences.
[More]
---
---
Ressie Macaraeg Scandal: First Creditors Meeting Set For April 17th
March 17, 2012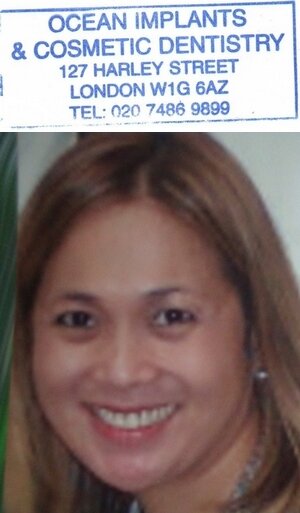 The missing fake dentist and illegal recruiter Ressie Reyes Macaraeg is going to be at the center of more attention in an accountant's offices in Essex, England as a firm of investigative auditors hold a creditors meeting to try and address the issue of the missing money.
[More]
---
---
FORECLOSED PROPERTIES: UnionBank's Luzon Auction 24th March 2012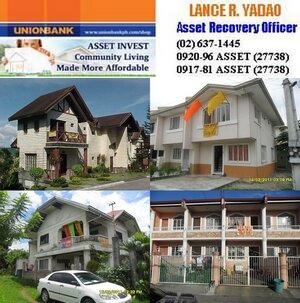 March 14, 2012
UnionBank of the Philippines will conduct another half-day Public Auction of real estate properties on 24 March 2012 (Saturday) at 29th Floor UnionBank Plaza, Meralco Avenue corner Onyx Road, Ortigas Center, Pasig City at 9:00 AM.
Just bring PhP 20,000 show money (cash or manager's check) to qualify to bid for each property. The sale is on "as is where is" basis.
The properties for bidding consist of residential lots, house and lots, townhouses, condominium units, residential buildings, commercial lots, industrial lots, agricultural lots, commercial space, and industrial / commercial warehouses. These properties are available for sale at reasonable prices. We offer 5% discount on cash sales and affordable credit terms, are below.
[More]
---
---
Live-In Housekeeper Wanted Central London
March 13, 2012
Housekeeper, South Kensington, London, Live-In
Reference:
Job Title: Own separate entrance - Live-In Child-Friendly Housekeeper
Location: South Kensington
Start Date: ASAP
Salary 400npw
[Full Details]
---
---
UK Immigration News & Matters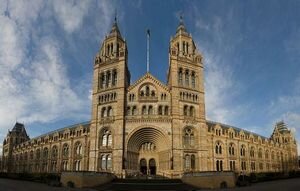 March 12, 2012
Immigration Features This Week
UK will abolish automatic residency for migrant workers
Universities UK appeals to government to reconsider student visa policy
Immigrant skilled workers essential to London economy'
Migrant Children outperform English-speaking students
Get over addiction to migrant workers' UK Immigration Minister's message to business leaders
Changes to employing private servants or Domestic Workers in diplomatic households
Filipino student jailed for bigamous sham marriage
UK Biometric Residence Permits system will be compulsory for 400,000 migrants a year
UKBA revise terms and conditions for Customer Accounts and Apply Online' appointment service
Cap on skilled worker permits to remain unchanged Migration Advisory Committee recommends
Three times more Intra-Company migrants coming to UK than skilled worker Tier 2 visas
[Full Details]
---
---
Philippine Chevening Scholar Chosen As Young Global Leader By World Economic Forum
March 7, 2012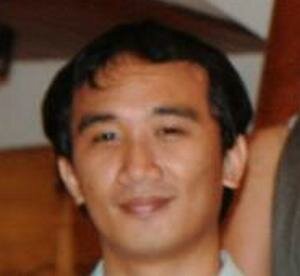 Benedict Carandang, currently studying in London honored as a Young Global Leader by the WEF
A Filipino Chevening scholar has been announced as a 2012 Young Global Leader by the World Economic Forum.
Benedict Carandang, 30, was one of the youngest selected for the prestigious honour from thousands of nominees across the world and joins the 191 other honourees of the YGL Class of 2012.
[More]
---
---
Housekeeper/Nanny, Live-In, London Area
March 6, 2012
A Housekeeper/Nanny live in for the London area
A live-in Nanny/Housekeeper is expected to be able to take complete charge of three children (4.5 & 3 yrs old and 7 months, the two eldest are in the full time nursery) including all tasks relating to the children's well-being e.g. prepare breakfast, help dress them for nursery and ensure they have everything they need for the day.
[More]
---
---
Iggy Arroyo London Case Officially Over As Court Releases Full Judgement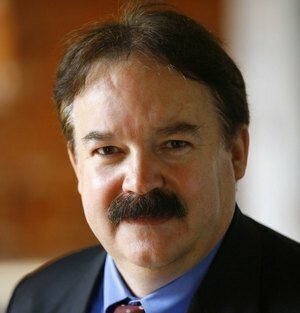 Mr Justice Peter Smith, the London High Court Judge who presided over the Ibuna/Arroyo case formally gave his judgement today
March 2, 2012
The judgement in the Ibuna/Arroyo case in England over possession of Ignacio "Iggy" Arroyo's body has been officially released today.
Mr Justice Peter Smith as presiding judge in the High Court in London gave his order in open court on the 20th February that Grace Ibuna and Bernadina Arroyo should handle the movement of Iggy's body from the UK to the Philippines with his reasons to be given later".
This was done this morning and is reproduced in full below.
[More]
---
---
Filipino Bigamist's Downfall After Confession
March 2, 2012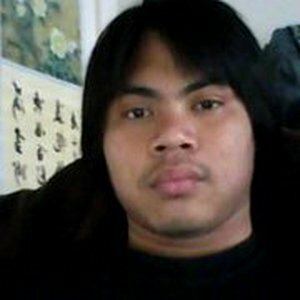 Van Dexter Fuentespina
A Pinoy student's bigamous marriage in Britain collapsed into dust after his wife in the Philippines discovered what had happened, leaving him with a court appearance and an eight month suspended jail sentence.
A Filipino man who committed bigamy in an attempt to breach the UK's immigration laws was convicted in Watford Crown Court.
Van Dexter Fuentespina, 23, admitted that he was already married with a wife and two children in the Philippines at the time of his marriage to a French woman on 5 September 2011.
[More]
---
---
---
---
Ressie Reyes Macaraeg: Investigative Accountants Start Searching For The Assets
March 1, 2012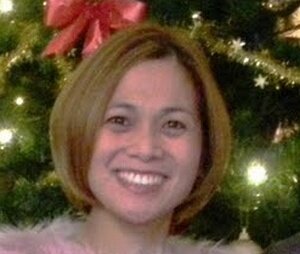 Ressie Reyes Macaraeg
In the wake of the bankruptcy proceedings against the "immigration advisor" and would-be dentist of Harley Street Ressie Reyes Macareag, things are moving apace.
The Official Receiver has appointed a firm of investigative accountants and forensic analysts to track down the assets and money of Macareg with a view to repaying the creditors.
[More]
---
---
Latest UK Domestic Vacancies
March 1, 2012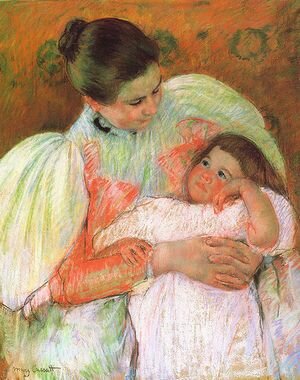 "Nurse": Painting of nurse and infant by Mary Cassatt, 1896-1897
Vacancies available: Housekeeping, Carers, Nannies, Cooks, Butler and Gardeners
All the vacancies are with direct employers, applicants will normally be need to have the right to work in the UK already - no fees will be charged to employees as this is illegal in the UK
LOOKING FOR DOMESTIC STAFF
Adverts for job openings are free to direct employers in Balita Pinoy, the UK's Filipino news website.
[More]


---
---
---
---
---
---
Need Domestic Staff - Click Here To Advertise Free (For Direct Employers)
---
---

---
---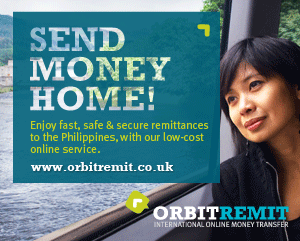 ---
---
---
---
OFW News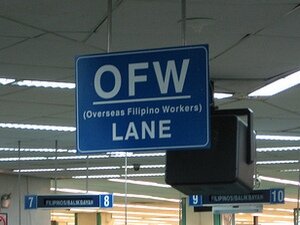 OFW News & Information
All the latest facts
---
---
UK Immigration News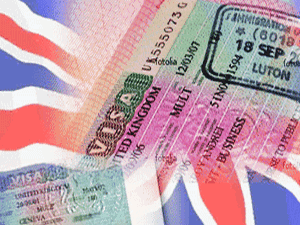 UK Immigration News & Information
The latest on any changes
UK Immigration News & Information
---
---
ADVERT
---
---
The Mindanao Cross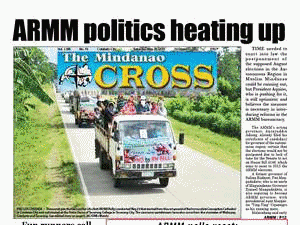 News from Nth Cotabato, Maguindanao, Kidapawan
General Santos, Koronadal & Central Mindanao
---
---
Archived News
Archived News
Looking for an old story or feature
[Search Balita Pinoy's News Archives]
---
---
Missing Persons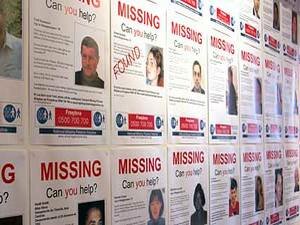 The Missing Persons Section
Find Your Loved Ones
---
---
Embassy News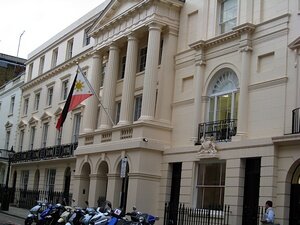 News & Releases
From Philippine Embassies & Foreign Embassies in Manila
---
---
Domestic Workers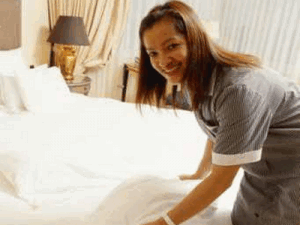 Job Offers & News for Domestic Workers
Direct Empoyers Can Post Vacancies Free
---
---
Foreclosed Property News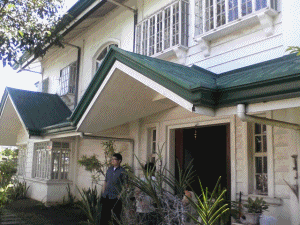 Property bargains to be had
Auctions and listings of foreclosed properties
---
---
OFW Journalism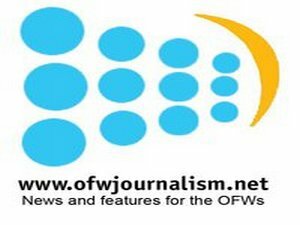 Specialist In-Depth News Features
From the OFW Journalism Consortium
---
---
Philippine Cuisine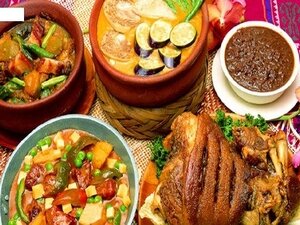 Philippine Food
Recipes & Video Cooking Instructions
---
---




---
---
NEWS FEED
---
---
Do You Have A Story For Us