Migration Advisors
Front Page
Balita Pinoy
Immigration Advice
News
UK Immigration
Mindanao Cross
OFW Journalism
Foreclosure News
Press Releases
Video News
Embassy News
Archived News
Domestic Workers
Help Wanted
CV's/Work Wanted
Ressie Reyes
Migration Advisors
Advertise
Contact
Kalayaan
Missing Persons
Humor
World Remit
OrbitRemit
I Remit
Migration Lawyers
Bison UK
Scandals
About Us
Tourism
Savory Recipes 1
Dessert Recipes 1
Events
Philippine Cuisine
Services
Juana Change
Recipe Submissions
Wiki Recipes
Sinigang
Philippine Recipes
Shrimp Scampi
UK Immigration Free Advice
USA Immigration Free Advice
Irish Immigration Free Advice
Female
UK Trade Leads
Trade Leads
UK Immigration News Round-Up 18 Feb 2012
Iggy Arroyo's Body Can Now Leave London; Costs Issue Raises Eyebrows
Tenth Anniversary Message From The OFW Journalism Consortium
Ignacio "Iggy" Arroyo Will Released To Media
Iggy Arroyo's Will
Iggy Arroyo London Case
Ignacio "Iggy" Arroyo Legal Documents
Iggy's Body To Land At 10pm In Manila
UK-Filipino Events March 2012 Onwards
UK Immigration News & Matters 1 March 2012
Latest UK Domestic Vacancies March 1, 2012
Ressie Reyes Macaraeg: Investigative Accountants Start Searching For The Assets
Filipino Bigamist's Downfall After Confession
Iggy Arroyo London Case Officially Over As Court Releases Full Judgement
Housekeeper/Nanny, Live-In, London Area March 6, 2012
Philippine Chevening Scholar Chosen As Young Global Leader By World Economic Forum UK Immigration News & Matters March 12, 2012 Live-In Housekeeper Wanted Central London March 13, 2012
FORECLOSED PROPERTIES: UnionBank's Luzon Auction 24th March 2012
Nanny/Mother's Help, North London/Totteridge March 15, 2012 Nanny/Housekeeper, Part-Time, St John's Wood Central London March 15, 2012
BISON MANAGEMENT IMMIGRATION CONSULTANTS
Immigration advisors based in Borehamwood, North London, WD6
[FULL DETAILS FOR BISON MANAGEMENT & MAP]
---
---
EQUALISERS LTD
Immigration advisors based in Bayswater, London W2
[FULL DETAILS FOR EQUALISERS IN LONDON WITH MAP]
---
---
A D THEMIS & CO
Immigration advisors based in Leicester
[FULL DETAILS FOR A D THEMIS IN LEICESTER WITH MAP]
---
---
A D THEMIS & CO
Immigration advisors based in Bloomsbury, London WC2
[FULL DETAILS FOR A D THEMIS IN LONDON & MAP]
---
---
Mayroon Bang May Utang Sa Inyo Sa Inyong Visa/Work Permit Application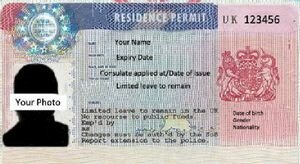 Paid for a British work permit or visa with a rogue agent
Humingi ba kayo ng refund at ayaw kayong bayaran
Ibinalik ba ang inyong mga orihinal na dokumento
Maaari namin kayong tulungan na habulin sila sa legal na pamamaraan upang mabawi ang inyong pera, at hindi malaki ang babayaran.
[More]
---
---
Immigration advice is a minefield for the unwary. Get it wrong and not only do you lose money, you could end up either not getting into the country you wish to migrate to or worse, you could get deported.
For this reason the Immigration Advice section has been set up. In it are only those immigration/visa advisors and companies who are either registered with the Office of the Immigration Services Commissioner (OISC) or lawyers who are regulated by the Law Society/Solicitors Regulation Authority (for solicitors in England & Wales), The Law Society of Scotland, The Law Society of Northern Ireland or the Bar Standards Board (for barristers in England & Wales), Faculty of Advocates in Scotland or the Bar of Northern Ireland.
If you are looking for advice on either extending or altering your visa/work permit, or you are hoping to settle in the UK, do not take a chance on some fraudster getting your money and leaving you high and dry. Use a properly registered advisor.
Balita Pinoy does not give specific immigration advice, we are not qualified to do so. What we will continue to do is bring to notice any changes in immigration laws.
Use a real professional, don't listen to someone who says they have a "friend in the Home Office" or "a cousin in the embassy", if they are not registered do not waste your time and precious money and put your future in danger.
If you wish to be placed on this register, click on the link below:
ARCHIVES
June 2011
May 2011
April 2011
March 2011
February 2011
January 2011
December 2010
November 2010
October 2010
September 2010
August 2010
July 2010
June 2010
May 2010
April 2010
March 2010
February 2010
January 2010
December 2009
November 2009
October 2009
September 2009
August 2009
July 2009
---
---
---
---
---
---
x


Do You Have A Story For Us
---
---