Ressie Reyes Macaraeg: Investigative Accountants Start Searching For The Assets
Ressie Reyes Macaraeg: Investigative Accountants Start Searching For The Assets March 1, 2012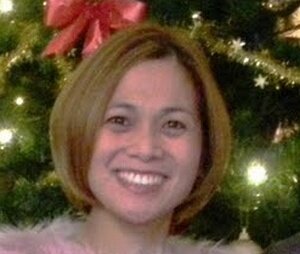 Ressie Reyes Macaraeg
In the wake of the bankruptcy proceedings against the missing "immigration advisor" and would-be dentist of Harley Street Ressie Reyes Macaraeg, things are moving apace.
The Official Receiver has been administering the financial affairs of Macareg, and there has been a new development, just confirmed, regarding her assets.
A financial audit company based in the City of London have now been authorized to pursue her assets, with a view to distributing them to the creditors.
Have You Been Affected Click Here
FRP Advisory are a company specializing in such matters, and have been appointed by the Official Receiver to go after Macareg's assets. This does not mean the Official Receiver are washing their hands of the matter, just that FRP will handle the pursuit of the money angle.
Their team of insolvency specialists also has a significant presence in personal insolvency and debt recovery, where they act for major providers of credit, as well as individuals and partnership businesses who are facing financial challenges.
They have strong working relationships with all the UK clearing banks, as well as other UK and foreign banks, asset based lenders, venture capitalists, shareholders, government departments, regulatory bodies, accountants, lawyers, and individuals faced with situations that require professional help.
All those who have not been contacted so far by FRP should contact them from the details below:
Insolvency Practitioner Contact Details
Main Insolvency Practitioner Paul Allen
Firm FRP ADVISORY LLP
Address 10 Furnival Street
LONDON
United Kingdom
Post Code EC4A 1YH
Telephone 020 3005 4000
---
Insolvency Service Contact Details
Insolvency Service Office London A
Contact Enquiry Desk
Address 21 Bloomsbury Street
London
United Kingdom
Post Code WC1B 3SS - Click Post Code for Map of Office
Telephone 0207 6371110
Previous stories on Macaraeg & her victims
(Information above taken directly from the Official receiver's website):
http://www.insolvencydirect.bis.gov.uk/eiir/IIRCaseIndivDetail.asp CaseId=700283919&IndivNo=700642459&Court=CLCC&OfficeID=600000069&CaseType=B
Want To Contribute Stories/Features Click Here
273
---
---