UK & Irish Immigration Matters
700 Philippine Banks Blacklisted By UKBA
30 October 2011
The?UK Border Agency (UKBA)?is publishing a blacklist list of financial institutions which, on the basis of experience, they will no longer accept to verify financial statements (show money).
Approximately 700 of these banned banks are from the Philippines.
This week the UKBA has announced the creation of a new initial list?containing hundreds?international banks and financial institutions which will be used when considering points under a Tier 4 student visa application.
The bank blacklist will be used when verifying maintenance funds under Tier 4 of the points-based system. A student visa applicant will receive no points for maintenance if they submit documents showing that the funds are held in a financial institution on the list - and could also face a ban from the UK.
[More]
---
---
UKBA Rules Allow Fraudulent Student To Remain In UK
20 October 2011
By Charles Kelly?
The Mail reports that a bogus international student who lied that he could speak English and admitted buying a fake language proficiency certificate can stay in Britain, immigration appeal judges have ruled.
Even though Abbas Khaliq was ?untruthful' and ?not a credible witness', and had failed to mention that his brother was an illegal immigrant here, the reluctant judges said he had broken no rules.
[More]
---
---
"Health Tourist" Debtors Will Face UK Ban
20 October 2011
Tougher Rules Coming In Over "Free" UK Health Treatment For Foreigners?
By Charles Kelly?
Health tourist visitors who do not pay their debts for NHS treatment will soon be denied permission to enter or stay in the UK, Immigration Minister Damian Green announced this week.
Changes to the Immigration Rules were laid in Parliament, meaning that those subject to immigration controls will have to pay up or be forced to leave and/or banned from entering the UK.
[More]
---
---
British Court Overturns UK Govt's Non-EU Under 21 Spouses Ban
20 October 2011
By Charles Kelly?
The British Government's ban on non-EU foreign spouses under the age of 21 coming to the UK has been ruled unlawful by top judges following a challenge backed by the Joint Council for the Welfare of Immigrants (JCWI).
[More]
---
---
UK Immigration Rule Change For Tier 2 Working Visa Migrants - Proof Of Income Required For Indefinite Leave To Remain
19 October 2011
By Charles Kelly?
The UK Border Agency (UKBA)?has announced a change to the Immigration Rules, which were laid before Parliament this week, related to Tier 2 and work permit holding migrants applying for indefinite leave to remain (ILR).
The Government has made a ?minor technical change' to the evidential requirements for settlement:?
[More]
---
---
Killer Statement Exposes Demon Dentist's Lies
6 September 2011
A brief statement by a horrified care home operator?shows the extent to which Ressie Reyes Macaraeg cheated visa victims?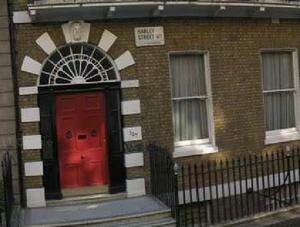 Harley Street HQ at the center of the visa scandal
Further evidence?of the activities?perpetuated by the fake dentist of Harley Street can now be revealed as checks have been completed.?
[More, Copies of the letters & statement]
---
---
FAKE UK VISA AGENTS: Philippine Embassy Issues Its Warning
1 September 2011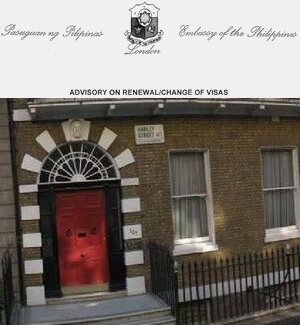 The Philippine Embassy in London has come out with a warning to Pinoys to be extremely careful when approaching visa agents.
In the wake of the Fake Dentist of Harley Street scandal, it has issued an advisory which it has sent out with its regular events bulletin.
[More]
---
---
New Student Visa Rules Force American University In London To Close
1 September 2011
By Charles Kelly?
Less than six months after the British government announced tighter restrictions on student visas, at least one university has said it is being forced to close one of its campuses as a result of the new regulations, the New York Times reports.
Schiller International University, which is based in Florida has four other international campuses.
[More]
---
---
Can Family Dependants Of Tier 4 Students Work While Studying In The UK?
25 August 2011
The answer might not be as straightforward as you think.?
The have been several changes to the points based system this year which affects international students changing or renewing their visas.
According to UKCISA, if your dependants made their immigration applications before 3 March 2010, they should be allowed to work if you had permission to be in the UK for 12 months or more.
[More]
---
---
Home Office Can Revoke British Citizenship As Well As Deny It For Civil & Criminal Offences
23 August 2011
The Home Office?and the Home Secretary has the power to revoke British Citizenship under the 2006 Immigration, Asylum and Nationality Act.
Increasing numbers of British nationals are being stripped of their citizenship under Home Office powers introduced in the wake of the 2005 London bombings, the Guardian reports this week.
[More]
---
---
Housekeepr/Nanny Wanted, Live-In, St John's Wood, London, UK
12 October 2011
Housekeeper/Nanny
St John's Wood, London NW8 - Live-In
Cheerful, child friendly house keeper / cook wanted - moody people absolutely not allowed!!
The present House Keeper has been with this friendly Family for over 8 years, and she describes her employers as generous and fair - they expect high standards and good work, but are very good in return.
[More]
---
---
Mayroon Bang May Utang Sa Inyo Sa Inyong Visa/Work Permit Application?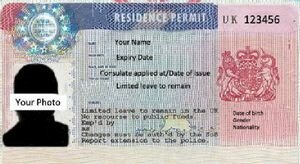 Paid for a British work permit or visa with a rogue agent??
Humingi ba kayo ng refund at ayaw kayong bayaran?
Ibinalik ba ang inyong mga orihinal na dokumento?
Maaari namin kayong tulungan na habulin sila sa legal na pamamaraan upang mabawi ang inyong pera, at hindi malaki ang babayaran.??
[More]
---
---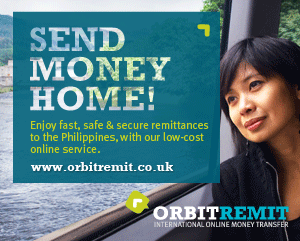 ?
---
---
---
---
?
UK Student Visa News: British Colleges Start To Drop Prices For Overseas Students
30 July 2011
Colleges and Universities discount fees to attract more Tier 4 students
By Charles Kelly?
As the number of Tier 4 international students applying to come to the UK falls leading healthcare colleges and universities are cutting fees or offering generous...
[More]
---
---
?
UK Student Visa News: MPs Warn That Tougher Student Visa Rules Will Damage Universities
28 July 2011
By Charles Kelly?
New rules on student visas could damage Scottish universities and the wider economy, a committee of MPs has said.
The BBC reports that the Scottish Affairs Committee has warned that tighter restrictions will have a disproportionate impact...
[More]
---
---
?
UK Student Visa News: Competition Between Universities And Private Providers For Home Students Heats Up
28 July 2011
By Charles Kelly?
Universities in England will have to compete against each other and private providers for a quarter of their student places Ministers warned last month.
UK Universities Minister David Willetts has published plans to increase market forces in...
[More]
---
---
?
Caring Careers Training Officially Closed Down
20 July 2011
Another major Britsh NVQ training company bites the dust leaving hundred's of Filipinos out of pocket and with no?qualification?- investigators discover a link to Precision Training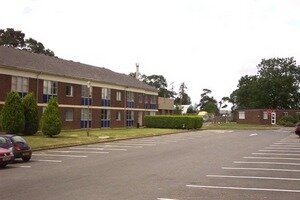 The now deserted offices of Caring Careers?Training in Bicester, Oxfordshire
The Oxfordshire based NVQ...
---
---
?
British Government's 14 Year Long Stay Immigration Concession To Be Closed
19 July 2011
by Charles Kelly
Ministers plan to?shut down?what many see as an immigration loophole?which grants illegal immigrants a permanent stay in the UK after 14 years whether they entered the UK legally or not, the Telegraph reports.
Under a controversial concession,...
[More]
---
---
?
Death Of Filipino Psychiatrist Leaves Friends Asking Why?
19 July 2011
Friends and colleagues of British based Filipino consultant?psychiatrist Fernando Lazo Santiago Jr were in mourning this week after his apparent suicide at the age of 44.
The Pinoy psychiatrist who worked in south London was a popular figure both in...
[More]
---
---
?
Confusion As Diplomat's Visa Fraud Trial Sees Major Charges Dropped
15 July 2011
A mammoth visa fraud trial against a British diplomat and a former recruitment consultant hit the buffers yesterday when a judge ordered that the most serious charges?alleging collusion between the two accused be dropped.
The trial at London's Southwark Crown...
[More]
---
---
?
Glaring Loophole Allows Illegal Entry Into UK
12 July 2011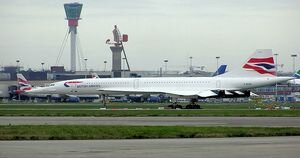 Concord no longer flies into Heathrow, but illegal immigrants and terrorists have an open door to the UK without passport checks?
By Charles Kelly?
Illegal migrants can apparently enter Britain without their passports being checked, it has emerged.
Conservative MP...
[More]
---
---
?
UK's Immigration Advisory Service In Administration
11 July 2011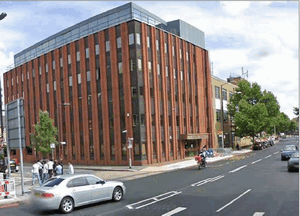 ?
The IAS's HQ in Great Dover St, London?is shut, as are its satellite offices
The Immigration Advisory Service (IAS) which is a helping immigrants and asylum seekers in the UK has gone bust.
[More]
---
---
?
British Unemployed Lack Skills & Motivation To Be Hired
10 July 2011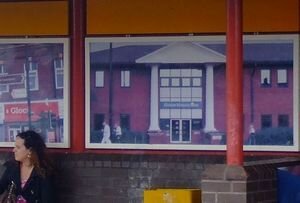 ?
Job centers in the UK are trying to help unemployed get work; skills shortages, poor basic literacy and lack of a decent work ethic mean British employers prefer migrants who actually want to work. Photo Credit: Paul Barlow
The...
[More]
?
---
---
?
What Fuels The Passion Of Filipinos To Pursue Studies And Work In UK?
9 July 2011
To search for a better life, to earn for the family - husband/ wife, kids, parents and siblings who need support.
This is a meaningful statement affirmed ?by almost everybody when asked why they ?opt to?go away to a distant...
[More]
---
---
?
?