OFW, Property, Foreclosure News & Free Classified Adverts
Free New York flights offered with Jeep purchase
11 Mar 2014
There are hundreds of good reasons to buy a Jeep Grand Cherokee, and now the 4x4 specialist brand has come up with another - free flights to New York

Jeep Grand Cherokee is offered with free flights to the Big Apple
From the 10th March for the next two weeks, customers who buy a new Jeep Grand Cherokee will also get 2 free tickets to New York.
[More]
---
---
Thruxton's race calendar for 2014 announced
11 Mar 2014
First-class race meetings season-long at Britain's fastest circuit
Popular Easter Revival meeting to kick-start proceedings in style
Supercar experiences, state-of-the-art skid pan, kart track and off-road course offer plenty of entertainment away from race weekends

As befits the fastest circuit in the country, Thruxton is speeding at full-throttle towards the 2014 motor racing campaign - and fans of all disciplines.
[More]
---
---
Charismatic trade union leader Bob Crow dies
11 Mar 2014
Union boss Bob Crow dies suddenly of heart attack

Bob Crow photographed here at an energy conference in 2012 has just died at the age of 52. Photo credit © 2012 Jarle Vines
The ITF (International Transport Workers' Federation) is mourning the shockingly early death of our comrade Bob Crow, general secretary of the ITF-affiliated RMT, and ITF executive.
[More]
---
---
Rolls Royce reveals its new Ghost Series II
Rolls-Royce unveiled Ghost Series II to the world at the 2014 Geneva Salon

The Rolls Royce Ghost Series II
Ghost Series II delivers the latest industry-leading technology from Rolls-Royce clad in a subtle re-design. It exudes the timeless yet cool, modern luxury that the car's customers - the Captains of Industry, entrepreneurs and successful business men and women, want.
[More]
---
---
Audi's new race car unveiled
2014 generation of the Championship winning car clearly more aggressive
New season is under the motto of 'title defense'
•
Audi CTO Hackenberg: "Motorsport accelerates development"

The Audi RS 5 DTM with which Audi hopes to dominate this year's race season (larger photos below)
Ingolstadt - Audi has unveiled the new generation of the DTM Championship series
[More]
---
---
Don't buy a used car on face value
Know your rights when purchasing a second hand car

There are several easy checks to do to find out if that bargain car has a horrible history
Most used car buyers may think that if their new purchase develops a problem, there's nothing they can do, but that's not the case.
[More]
---
---
---

---
New British Honorary Consul appointed in Cebu
New British Honorary Consul in Cebu appointed


Tamsin Booth is the new British Honorary Consul in Cebu
British Ambassador to the Philippines Asif Ahmad has appointed formally Tamsin Booth as Honorary British Consul at Cebu.
Tamsin was born in Cebu and has lived there all her life. She studied at the University of the Philippines and speaks Cebuano, the local dialect, fluently.
[More]
---
---
Cheating immigration adviser jailed
Jail For Fake Immigration Adviser

A bogus immigration adviser, who conned victims who wanted to remain in the UK legally out of thousands of pounds, has been jailed for 10 months at Harrow Crown Court.
Conman Amit Banerjee operated his illegal immigration advice service from a private house in Wembley, charging vulnerable migrants who needed legal status to stay in the UK.
[More]
---
---
Judge tells British husband to use controversial "back-door" to get around immigration law
Home Office Minimum Income Immigration Rules Tearing Families Apart

In yet another story of families being torn apart by tough minimum income immigration rules, the BBC reports that the Home Office has told a former Royal Navy police officer that his American wife cannot join him in Britain because he does not earn the required amount for her to join him.
[More]
---
---
Writer, urgently needed - Pasig City, Metro Manila
6 Mar 2014
International Publishing Company which has a branch here in Manila urgently needs an in-house Writer.

A fresh graduate of a bachelor's degree in journalism or communications or related courses, Excellent grammar and spelling skills, An eye for detail and be very accurate in their work, Good IT skills, including knowledge of word processing and design programs, Have good organizational skills, Be able to work under pressure.
[Full Details]
---
---
ABTA and Police issue warning on rising holiday booking fraud
Holiday and flight booking fraud increased in 2013

Those special flight deals which are too good to be true might land you up the creek without a paddle
The Association of British Travel Agents (ABTA), The City of London Police's National Fraud Intelligence Bureau (NFIB) and Get Safe Online have joined forces to warn the general public about the...
[More]
---
---
---

---
3 day freebie set as a climax to British festival in Manila
Featuring British Fashion, cars, sports, education, film, theater, music, business and more!

British Ambassador Asif Ahmad invites everyone to the Great British Festival happening at the Bonifacio High Street on March 7 to 9. The festival will highlight the United Kingdom's world-class contributions in industry, entertainment, fashion, sports, education and the arts and will feature exhibitions and performances...
[More]
---
---
---

---
Visas to the UK from Dublin to cost more as service is outsourced
UK Visa changes for applications from the Republic of Ireland

The British Embassy in Dublin's visa service is now outsourced
From 19th March 2014 the British Embasy in Dublin is handing over to their commercial partner Teleperformance Ltd which will take over the running of the Visa Application Centre in Dublin. The Visa Application Centre will move.
[More]
---
---
Doom for illegal immigrants in Britain's NHS
24 Feb 2014
Roll-out of passport scanners means instant checks on employees & applicants for employment in the National Health Service

Guys Hospital: A Home Office Immigration Visa Enforcement team raid at one of London's biggest hospitals has shown that new electronic methods are exposing illegal immigrants instantly. Photo credit: Nigel Chadwick
A raid on illegal immigrants working in the British National Health Service at London's Guys Hospital has revealed that checks by passport scanners on employees is growing in usage.
[More]
---
---
Immigrant makes the big time with massive sale of company
Ukrainian immigrant sells his WhatsApp company to Facebook for $19bn

The American dream became a reality for Ukrainian immigrant Jan Koum who sold his start-up company, WhatsApp, to Facebook for $19bn. Mr Koum migrated to the US with his mother in 1993 after leaving Ukraine to escape anti-Semitism.
When the penniless immigrants arrived in California in 1993, they were...
[More]
---
---
Bad news for British Passport holders abroad
British citizens in Philippines will lose a lot of services from the embassy

A brand new embassy in Manila also means loss of historic consular services to British & British Commonwealth citizens
A circular from the British Foreign Office in London has dropped a minor bombshell for those used to a whole raft of consular services; a lot of legal and notarial services go out of the window probably as part of the government-wide cutbacks as a result of the financial crisis.
[More]
---
---
Revealed: Why the police are failing most rape victims
Recent acquittals in celebrity sex cases give the impression that most rape allegations reach court

Image: Rape via Shutterstock.com
In fact, despite a decade of policy reforms, the chances of any rape complainant seeing their assailant convicted remains stubbornly low. In the last two years the number of suspected rapists charged and prosecuted has fallen, despite an increase in reported...
[More]
---
---
Money remittance company robbed of £100,000 cash
Police release photo of suspected money remittance robbery gang member

Scotland Yard photo of suspect in robbery of money remitters in Bermondsey in South London
Police investigating the violent robbery of a money transfer bureau in London SE16 have today, Thursday, 27 February, released a picture of a man they would like to trace in connection with the incident.
[More]
---
---
Lonely hearts fraudster who duped women out of thousands is jailed
Man jailed after women defrauded out of £186,000

Emmanuel Stephen Jack the lonely hearts fraudster conned female victims who were in Britain & America
A university student has been jailed after a number of women from around the world were duped into handing over money to someone they met over the internet.
Emmanuel Stephen Jack (born 10/09/1987), of Bronte Court,...
[More]
---
---


Top immigration judge ousted in scandal with female illegal migrant living at his home
11 Mar 2014
"Soft On Visa Overstayers" tribunal judge "Retires" after living with a Nigerian illegal immigrant

The Lord Chancellor (left), MP Chris Grayling, the British government's top law official and the Lord Chief Justice, Lord Thomas, who is head of the judiciary issued Judge Richard McKee a formal reprimand last year but he ignored it and was "retired" from his position as...a top immigration tribunal judge last month. Crown Copyright
An apparently 'soft on visa overstayers' senior Immigration Tribunal Judge has been forced to step down from the bench after it was revealed that he was living with an overstaying illegal immigrant from Nigeria
[More]
---
Indian food workers "curried" away after raid by UK Visas Enforcement Team
11 Mar 2014
Bombay Mix company busted a second time in immigration raid

Indian food packager UK Snacks Ltd continued to employ illegal immigrants after first Home Office Visa raid netted 12 last October, latest arrests of 9 leave bosses with a £60,000 headache and less staffers
Indian food firm gets raided twice in 5 months with a total of 21 immigration arrests made
The firm that boasts it brought the Indian snack "Bombay Mix" to the UK has suffered a second immigration raid in 5 months.
[More]
---
---
Filipina's art exhibition in London
10 Mar 2014
London's Philippine Embassy to showcase Philippine artist's works

One of Maria Farrar's paintings
The Philippine Embassy in London are going to hold an exhibition of paintings by Pinay artist Maria Farrar.
The exhibition will be from Tuesday 1st April till 11th April.
[More]
---
---
FORECLOSED PROPERTY AUCTION: UnionBank Luzon Sale 22 March 2014 (Low Bandwidth)

UnionBank will be having two (2) auctions on March 22, 2014.
One (1) is for the 215th Special Public Auction for Luzon which will commence at 9:00 a.m.
The other is the Auction for Brand New AMALFI units which will follow right after. Both will be held at the Function Room No. 1, 28th Floor of UnionBank Plaza, Meralco Ave., Ortigas Center, Pasig City...
[More]
---
---
FORECLOSED PROPERTY AUCTION: UnionBank Luzon Sale 22 March 2014 (With images)
The latest auction of repossessed Luzon properties includes condos in Metro Manila

The latest UnionBank auction will have lots of condos for sale
UnionBank of the Philippines will conduct another half-day Public Auction of real estate properties on 22 March 2014 (Saturday) at Function Room No. 1, 28th Floor UnionBank Plaza, Meralco Avenue corner Onyx Road, Ortigas Center, Pasig City...
[More]
---
---
---

---
Philippine Property Auction: Lots at Cavite golf club for sale Mar 12 2014
The Philippine National Bank (PNB) are auctioning lots at the prestigious Riviera Golf & Country Club in Silang, Cavite on the 12th March 2014.

Full details are contained in the flyer below.
The Bank's acquired assets are also offered thru public auctions that are held nationwide. In these auctions, any person eligible to purchase real properties under Philippine laws may...
[More]
---
---
FORECLOSED PROPERTY AUCTION: UnionBank Vis/Min Sale 29 March 2014 (With images)
The latest auction of repossessed Visayas & Mindanao properties

Details of UnionBank PH properties for auction with photographs
UnionBank of the Philippines will conduct another half-day Public Auction of real estate properties on 29 March 2014 at BACOLOD CITY (Business Inn Hotel, Lacson Street) & CEBU CITY (Cebu Country Club, Banilad) at 9:00 AM.
---
---
US Foreclosure News: Los Angeles County Estate Auction - Sat March 8
Major auction open to the public

March 8 2014, 9:00am E. Chestnut Street, City of Industry, CA 91748
Preview & Registration Begins 7:30am Day of Sale Only
FEATURING: AUTOS, JEWELRY & COINS, 1000's OF ANTIQUES, COLLECTIBLES & SPECIALTY ITEMS, HOUSEHOLD ITEMS, 1000's OF ITEMS!
All items must be paid in full and removed the day of the sale. Balance...
[More]
---
---
x

---

---
US Customs auction of unclaimed & abandoned goods March 5-6, 2014
Online Auction March 5-6, 2014

West Coast Sale - Merchandise unclaimed and abandoned at port sites
Computer Equipment, Electronics, Jewelry, Aircraft Parts, Auto Parts, Furniture, Handicrafts, Housewares, Industrial Parts, Medical Equipment, Tile, Fabric, Rugs, ATVs/Scooters, Liquor, Wearing Apparel and More!
[More]
---
---
US Treasury property auctions for February & March 2014
See the bargains in US Treasury seized real estate auctions

The photo above is just a taster of what is offered by the US Treasury seized property auctions; full details full details attached
Foreclosed properties offered for sale by US Treasury
The US Treasury real estate auctions are operated by CWS Marketing.
They are slightly different to those of the Internal Revenue Service (IRS) although there may be properties offered by the US Treasury that are from the IRS, while the Treasury will be offering properties from additional US Government sources.
The procedures are different to those of the IRS (full details are below).
[More]
---
---
PHILIPPINE FORECLOSED PROPERTIES: PhilMay's list of repossessed property issued
PhilMay property list of foreclosed assets

Philmay List of Properties for Sale
PhilMay have released their list of foreclosed properties on offer.
These are not for auction but for negotiated sale, contact details and specific rules below:
---
---
Philippines Foreclosed Property: BDO release latest list of Mindanao real estate offers Feb 2014

The BDO has released its list of Mindanao properties on offer
[More]
---
---
Philippines Foreclosed Property: BDO release latest list of Visayas real estate offers Feb 2014
Banco de Oro's list of Visayan foreclosed properties released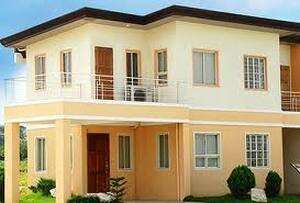 The BDO has released its list of Visayas properties on offer
[More]
---
---
Philippines Foreclosed Property: BDO release latest list of Luzon real estate offers Feb 2014
Banco de Oro's list of Luzon foreclosed properties released

The BDO has released its list of Luzon properties on offer
[More]
---
---
Foreclosed Property: BDO release latest list of Manila real estate offers Feb 2014
Banco de Oro's list of Manila foreclosed properties released

The BDO has released its list of Metro Manila properties on offer
[More]
---
---
---
---
Philippines Foreclosure News: BDO release a list of industrial machinery for sale Feb 2014
Banco de Oro's list of industrial equipment for sale released

The BDO has released its list of industrial equipment such as lathes & printing machinery on offer
[More]
---
---
Philippines Foreclosed Property: BDO release latest list of Lease real estate offers Feb 2014
Banco de Oro's list of lease foreclosed properties released

The BDO has released its list of lease properties on offer
[More]
---
---
Philippines Foreclosed Property: BDO release latest list of Sub-Division real estate offers Feb 2014
Banco de Oro's list of sub-division foreclosed properties released

The BDO has released its list of sub-division properties on offer
[More]
---
---