Filipino Bigamist's Downfall After Confession
Front?Page
Balita?Pinoy
Immigration?Advice
OFW/PHL?News
UK?Immigration
Mindanao?Cross
OFW?Journalism
Foreclosure?News
Press?Releases
Video?News
Embassy?News
Archived?News
Domestic?Workers
Help?Wanted
CV's/Work?Wanted
Ressie?Reyes
Migration?Advisors
Advertise
Contact
Kalayaan
Missing?Persons
Humor
World?Remit
OrbitRemit
I?Remit
Migration?Lawyers
Bison?UK
Scandals
About?Us
Philippines?Tourism
Savory?Recipes 1
Dessert?Recipes 1
Events
Philippine?Cuisine
Services
Juana?Change
Recipe?Submissions
Wiki?Recipes
Sinigang
Philippine?Recipes
Shrimp?Scampi
UK?Immigration Free Advice
USA?Immigration Free Advice
Irish?Immigration Free Advice
Female
UK?Trade Leads
Trade?Leads
Free?UK Immigration Advice On Permanent Residency March 22, 2012
UK?Domestic Vacancy: Baby Nanny/Housekeeper, Central London (Mayfair) March 22, 2012
Pinoy?Bayanihan In Barcelona Cafe March 23, 2012
A?Pinoy Seafarer's Life Ashore After Years On Ships March 23, 2012
UK?DOMESTIC VACANCY: Committed Couple For Housekeeping & Other Duties In Surrey March 25, 2012 UK?Immigration News & Matters March 24, 2012 UKBA's?Tier 4 Visa Shambles Exposed By British Parliamentary Watchdog March 26, 2012 Philippines'?Stance On Tuna Fishing Could Backfire March 26, 2012 Maguindanao?Massacre Godfather Pleads Not Guilty To Electoral Fraud March 27, 2012 UK?DOMESTIC VACANCY: Child Friendly Housekeeper, Live-In, West London March 28, 2012 Applications?Invited To Join Cultural Cruise On The Fuji Maru March 28, 2012 UK?DOMESTIC VACANCY: Carer/Companion, South London, Live-In or Live-Out March 28, 2012 E-book?Covers Traditional Easter Week Festivities in Marinduque Town Of Mogpog March 28, 2012 UK?DOMESTIC VACANCY: Live-In Nanny/Housekeeper, South West London March 28, 2012 Free?UK Immigration Advice: EU Citizen Married To Non-EU Spouse Moving To Britain March 29, 2012 Hong?Kong's Filipino Domestics Lose Residency Court Action March 29, 2012 UK?DOMESTIC VACANCY: Nanny/Housekeeper, Live-In, London March 30, 2012
Filipino Bigamist's Downfall After Confession
March 2, 2012?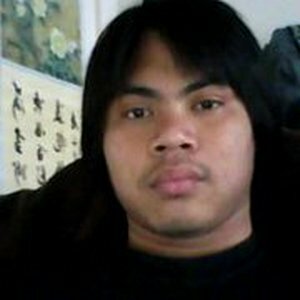 Van Dexter Fuentespina?
A Pinoy student's bigamous marriage in Britain collapsed into dust after his wife in the Philippines discovered what had happened, leaving him with a court appearance and an eight month suspended jail sentence.?
A Filipino man who committed bigamy in an attempt to breach the UK's immigration laws was convicted in Watford Crown Court.
Van Dexter Fuentespina, 23, admitted that he was already married with a wife and two children in the Philippines at the time of his marriage to a French woman on 5 September 2011.
?
Have You Been Affected? Click Here
Earlier this week, Fuentespina was sentenced to eight months imprisonment, suspended for 18 months and 120 hours community service after he pleaded guilty to charges of bigamy and perjury at an earlier hearing.
Mrs Fuentespina (the real one) found out from back channels in the UK that her husband may have had a European girlfriend, then somehow the news of the September marriage leaked back home and and all bets were off.
The ensuing matrimonial confrontation left Fuentespina with no option but to give himself up to the authorities and confess his crimes less than 3 months after his second illegal wedding. The result was a fast-tracked court appearance with a conviction and sentence.
Ed Mackie, UK Border Agency Regional Manager, East Asia in Manila said:
"We encourage all Filipinos who wish to travel to the UK to visit, work or study to do so legally and comply with the conditions of their visa. Entering the UK under false representations is illegal, and bigamy is a criminal offence.
Our message could not be clearer - we will not tolerate immigration abuse and we will take decisive action against those involved."
His crimes came to light when Fuentespina, who entered the UK on a valid student visa, turned himself in at a UK Police Station on 1 December 2011.
He admitted that he had failed to disclose the existence of his first wife and children when he entered the UK in September 2009 and again when he married for a second time in the UK.? Fuentespina said his French bride was unaware that he was already married.
Checks carried out by UK Border Agency officers at the British Embassy in Manila confirmed that Fuentespina married his first wife in May 2009 in Iloilo City in the Philippines.
Fuentespina? also admitted that his main reason for marrying the French woman was with a view to applying for residency in the UK which would have allowed him to work and claim benefits in Btirain.
The investigation was carried out by police and UK Border Agency officers both in the UK and the Philippines to investigate organised immigration crime.
?
Want To Contribute Stories/Features? Click Here
415
---
---



?
?