OFW Journalism Consortium Features
The?OFW Journalism Consortium? is a global non-profit media service reporting on the migration experience of Filipinos as well as policies and other issues that concerns the overseas Filipino workers. The Consortium now enters its ninth year as a global nonprofit media service, servicing most media outfits both here and abroad.?The stories are republished by media outfits, making the Consortium one of the most trusted sources of news on OFW issues.
Since its creation in 2002 as a media advocacy project of a research-based NGO, the Consortium has an increasing number of media carriers of its stories, and the overseas Filipinos who read the free articles through their e-groups and the website. The existence of this international migration-focused media service is one of a kind in the world. The Consortium is registered with the Securities and Exchange Commission.
The Consortium distributes free newspackets to overseas Filipinos, Filipino-run media outfits and stakeholders in the country's migrant sector-all of whom are based in the Philippines and abroad. The OFWJC also conducts extra-editorial activities to raise the level of discourse on international migration issues in the country.
A Pinoy Seafarer's Life Ashore After Years On Ships
March 23, 2012
Hometown is in former seafarer's heart
by JEREMAIAH M. OPINIANO
OFW Journalism Consortium
MAKATI CITY-A FORMER ship captain's low-income hometown is 151.66 kilometers away from here.
The structures in his in his hometown of Bautista, Pangasinan have nothing on the slickness of the marbles, tiles, and furnishings of the multi-storey office building of Capt. Manolo Gacutan.
But it doesn't matter, says the president and general manager of Dohle-Philman Manning Agency.? "I am helping improve our quiet hometown," Gacutan adds.
[More]
---
---
Pinoy Bayanihan In Barcelona Cafe
March 23, 2012
Amid EU crisis, Pinoy bayanihan ?brews in a Spanish cafe

by JEREMAIAH M. OPINIANO
OFW Journalism Consortium

BARCELONA, SPAIN-A FAIR-SKINNED man slides on the chair beside Rodrigo as the sun hides behind century-old houses and birds chirp from slender trees lining the Bracafe coffee shop here.
Rodrigo lets out a breath of relief, recognizing the man as Filipino who may have good news as Spain grapples with a debt crisis and migrant workers like him look for solace in places like the coffee shop.
[More]
---
---
? ? ? ? ? ? ? ? ? ? ??
Tenth Anniversary Message From The OFW Journalism Consortium
?
February 23, 2012
Tenth Anniversary Message
Care and feeding of migration?journalism, a decade hence?
Adopted from an essay written by Pulitzer Prize winner and juror Jacqui Banaszynski
IN a serene compound a decade ago, a writing plot was conceived. That humid January afternoon inside a Jesuit-run university, three men dipped into their warm coffee cups to hatch their hot idea.
The idea was received warmly, and other veteran and young journalists, some nonprofit advocates, and German, Dutch and Filipino donors joined in the fray. The piloting of that idea called "migration journalism," then loosely called by one of the brains behind the idea, has now become staple fare into Filipino journalism.
[More]
---
---
OFW News Digests Nov 3 -10
10 November 2011?
Move to create ?Pinoy Town? in Vancouver gains ground
OFW in Saudi commits suicide
President Aquino to push for migrant workers? rights in ASEAN Summit
OFW in Saudi reported missing, according to Migrante
Book on Fil-Ams to be lauched
OFWs in Saudi to VP Binay: Help us
And other stories?[More]
---
---
?
The Basics Of Applying For A UK Student Visa
17 October 2011
OFW Journalism Consortium ?
FOR many Filipinos, the pull of going abroad has always been strong, this is evidenced by the 8.6 million to 11 million overseas Filipinos estimated worldwide count, comprising about 11 percent of the total population of the Philippines.
This high number has and will continue to grow, with the Philippines economic development stalled making domestic work and career opportunities limited, the 10-12 percent increase of OFW's deployed yearly is expected to hold for many years.
Specifically, there are four modes of entering the UK, depending on the purpose of the travel - to visit, to study, to work or join family. A visit means a short stay (generally of up to 6 months) in the UK while study means a course of study at a UK school, university or college.
Work in essence means paid or unpaid (voluntary) work for an employer in the UK on the other hand ?Join Family' means coming to the UK, with the aim of staying for a long period or permanently, as the partner or family member of a British citizen or someone who has (or is applying for) temporary or indefinite permission to stay here.
[More]
---
---
Overseas Filipinos Being Tapped To Improve MSME Sector In PHL
22 August 2011
By Jeremaiah Opiniano?
MANILA-THE Department of Trade and Industry included overseas Filipinos in the recently-launched 2011-2016 Micro, Small and Medium Enterprises (MSME) Plan.
The inclusion of overseas Filipinos comes as the DTI's Philippine Trade Training Center began its weekly training sessions targeting overseas Filipinos.
[More]
---
---
OFW's Being Shortchanged In Latest Budget
17 August 2011
OFW's Provide $18USD-Billion In Remittances But Will Get Less Than 1% In The 2012 Budget?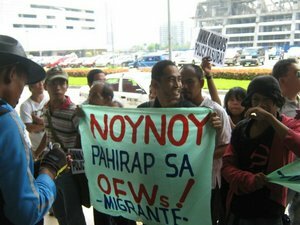 Photo Credit: Migrante International
Overseas Filipino workers (OFWs) raked in USD $18 billion remittances by yearend 2010 but will only get less than one percent share in the 2012 national budget.
In the proposed P1.8 trillion budget, direct services for OFWs from concerned government...
[More]
---
---
New Modus Operandi: Some Recruiters Now In Cahoots With Employers
11 August 2011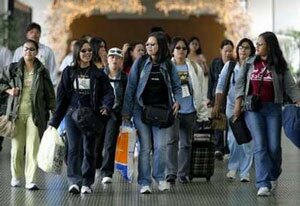 ?
A MIGRANT group warned Filipinos who wish to go abroad that some recruitment agencies, many?with legal papers, are in cahoots with foreign employers to victimize the workers.
According to John Leonard Monterona, Migrante-Middle East regional coordinator, he learned about the modus operandi when a group of overseas Filipino worker approached them for help.
The said technique is not new...
[More]
---
---
---
?
Racist Remarks Hurt Pinoys In Greece
3 August 2011
An OFW Journalism Consortium news flash exclusive
Anti-Semitic Greek composer says Greece is the "Filipina" of the financial institutions imposing financial controls as country slides towards fiscal default
by JEREMAIAH M. OPINIANO
MANILA-FILIPINOS in Greece, for nearly a month, are complaining a renowned Greek politician's remarks likening the European country's debt woes to the Filipino domestic worker.
The statement of...
[More]
---
---
---
---
?Archived News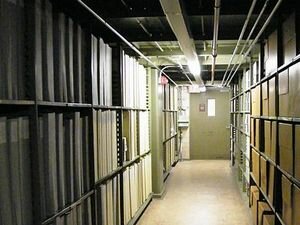 Think you have missed something?
Looking for an old story or feature?
[Search Balita Pinoy's News Archives]???
---
---
Mayroon Bang May Utang Sa Inyo Sa Inyong Visa/Work Permit Application?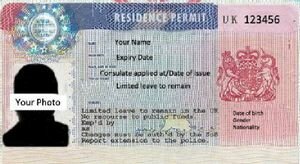 Paid for a British work permit or visa with a rogue agent??
Humingi ba kayo ng refund at ayaw kayong bayaran?
Ibinalik ba ang inyong mga orihinal na dokumento?
Maaari namin kayong tulungan na habulin sila sa legal na pamamaraan upang mabawi ang inyong pera, at hindi malaki ang babayaran.??
[More]
---
---
The exclusive news flash stories?are free to be published/broadcast/uploaded and shared online, provided the?OFW Journalism Consortium? is acknowledged and the hyperlink is added
Do You Have A Story For Us?
---
---



?