Free UK Immigration Advice
Front?Page
Balita?Pinoy
Immigration?Advice
OFW/PHL?News
UK?Immigration
Mindanao?Cross
OFW?Journalism
Foreclosure?News
Press?Releases
Video?News
Embassy?News
Archived?News
Domestic?Workers
Help?Wanted
CV's/Work?Wanted
Ressie?Reyes
Migration?Advisors
Advertise
Contact
Kalayaan
Missing?Persons
Humor
World?Remit
OrbitRemit
I?Remit
Migration?Lawyers
Bison?UK
Scandals
About?Us
Philippines?Tourism
Savory?Recipes 1
Dessert?Recipes 1
Events
Philippine?Cuisine
Services
Juana?Change
Recipe?Submissions
Wiki?Recipes
Sinigang
Philippine?Recipes
Shrimp?Scampi
UK?Immigration Free Advice
USA?Immigration Free Advice
Irish?Immigration Free Advice
Female
UK?Trade Leads
Trade?Leads
Free?UK Immigration Advice On Permanent Residency March 22, 2012
UK?Domestic Vacancy: Baby Nanny/Housekeeper, Central London (Mayfair) March 22, 2012
Pinoy?Bayanihan In Barcelona Cafe March 23, 2012
A?Pinoy Seafarer's Life Ashore After Years On Ships March 23, 2012
UK?DOMESTIC VACANCY: Committed Couple For Housekeeping & Other Duties In Surrey March 25, 2012 UK?Immigration News & Matters March 24, 2012 UKBA's?Tier 4 Visa Shambles Exposed By British Parliamentary Watchdog March 26, 2012 Philippines'?Stance On Tuna Fishing Could Backfire March 26, 2012 Maguindanao?Massacre Godfather Pleads Not Guilty To Electoral Fraud March 27, 2012 UK?DOMESTIC VACANCY: Child Friendly Housekeeper, Live-In, West London March 28, 2012 Applications?Invited To Join Cultural Cruise On The Fuji Maru March 28, 2012 UK?DOMESTIC VACANCY: Carer/Companion, South London, Live-In or Live-Out March 28, 2012 E-book?Covers Traditional Easter Week Festivities in Marinduque Town Of Mogpog March 28, 2012 UK?DOMESTIC VACANCY: Live-In Nanny/Housekeeper, South West London March 28, 2012 Free?UK Immigration Advice: EU Citizen Married To Non-EU Spouse Moving To Britain March 29, 2012 Hong?Kong's Filipino Domestics Lose Residency Court Action March 29, 2012 UK?DOMESTIC VACANCY: Nanny/Housekeeper, Live-In, London March 30, 2012
Free UK Immigration Advice: EU Citizen Married To Non-EU Spouse Moving To Britain
March 29, 2012
UK IMMIGRATION QUESTION?
Mrs PL asks:?
Hello,

I am a Polish citizen, my husband is Moroccan. We would like to live together in London. In this moment I have no connection with the UK country.
I don't live there and have no work there. I would like to know how much time should I work in the UK, how much money should I receive as my monthly salary and what other action should I take to get the Marriage Visa for my non-EU husband?
I am ready to get to London as soon as I will get enough information about our situation.

Thank you for your help,
[ANSWER]
---
---
Free UK Immigration Advice
March 22, 2012
UK IMMIGRATION QUESTION?
Mr AL in London asks:
After 3 years my wife went home to the Philippines for maternity leave, and was 8 months absent from the UK continuing?receiving salary & paying tax. Are we still entitled for permanent resident after completing 5 year stay? Will 8 month absence from the UK will affect our application for Permanent Residence?
[ANSWER]
---
---
UK IMMIGRATION ADVICE: Asylum Case Refusal
February 11, 2012
QUESTION:?
I apply for asylum 2006 in united kingdom.
After asylum with in 2 weeks I am too ill.I go to hospital and?first time Diagnoses ?POEMS Syndrome with Hypogonadism, Hypoadrenalism Hypothyroidism, Diabetes 2,?Hypertension, Plasmacytoma treated with radiotherapy T3/T4.
That time I can not walk.HOME OFFICE do not?refusal.March 2007 my case go to in legacy. April 2011 I recived first refusal,no reason, no appeal,?only write NO BASIS OF STAY IN THE UK. after I get advice from solicitor.
[The Question & The Answer]
---
---
UK IMMIGRATION ADVICE: Non-EU Wife Joining UK Citizen
January 24, 2012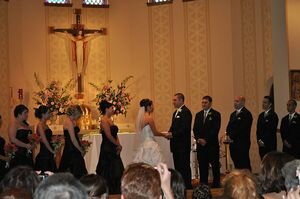 What are the rules regarding a spouse from outside the European Union/EEA joining husband/wife in the UK if the marriage is held abroad??
[The Question & The Answer]
---
New Fees For Appeals On Immigration & Asylum In The UK
January 19, 2012
From 19 December 2011 the UK government's Ministry of Justice is introducing new fees for some asylum and immigration appeals, and changing the way customers can submit their appeals.
[More]
---
---
---
---
?
Do You Have A Story For Us?
---
---



?