OFW/Philippine/Pinoy Overseas News
Front?Page
Balita?Pinoy
Immigration?Advice
OFW/PHL?News
UK?Immigration
Mindanao?Cross
OFW?Journalism
Foreclosure?News
Press?Releases
Video?News
Embassy?News
Archived?News
Domestic?Workers
Help?Wanted
CV's/Work?Wanted
Ressie?Reyes
Migration?Advisors
Advertise
Contact
Kalayaan
Missing?Persons
Humor
World?Remit
OrbitRemit
I?Remit
Migration?Lawyers
Bison?UK
Scandals
About?Us
Philippines?Tourism
Savory?Recipes 1
Dessert?Recipes 1
Events
Philippine?Cuisine
Services
Juana?Change
Recipe?Submissions
Wiki?Recipes
Sinigang
Philippine?Recipes
Shrimp?Scampi
UK?Immigration Free Advice
USA?Immigration Free Advice
Irish?Immigration Free Advice
Female
UK?Trade Leads
Trade?Leads
Free?UK Immigration Advice On Permanent Residency March 22, 2012
UK?Domestic Vacancy: Baby Nanny/Housekeeper, Central London (Mayfair) March 22, 2012
Pinoy?Bayanihan In Barcelona Cafe March 23, 2012
A?Pinoy Seafarer's Life Ashore After Years On Ships March 23, 2012
UK?DOMESTIC VACANCY: Committed Couple For Housekeeping & Other Duties In Surrey March 25, 2012 UK?Immigration News & Matters March 24, 2012 UKBA's?Tier 4 Visa Shambles Exposed By British Parliamentary Watchdog March 26, 2012 Philippines'?Stance On Tuna Fishing Could Backfire March 26, 2012 Maguindanao?Massacre Godfather Pleads Not Guilty To Electoral Fraud March 27, 2012
Maguindanao Massacre Godfather Pleads Not Guilty To Electoral Fraud
March 27, 2012
?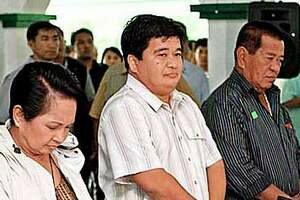 L-R Gloria Arroyo-Macapagal. then president, Zaldy Ampatuan & Andal Ampatuan Sr photographed shortly after the Maguindanao/Ampatuan massacre?
Philippines Clan Patriarch Pleads Not Guilty to Electoral Sabotage
The powerful head of a southern Philippine family that gained notoriety for their alleged involvement in a massacre two years ago has pleaded not guilty to a charge of election sabotage.?
[More]
---
---
Philippines' Stance On Tuna Fishing Could Backfire
March 26, 2012
?
Greenpeace: PH may lose tuna markets

Report shows global markets demanding sustainable tuna?
Guam, 27 March 2012 -Greenpeace warned that the Philippines stands to lose lucrative tuna markets, unless it fully embraces sustainable fishing practices immediately.? The environment group made the call as governments, including the Philippines, gather in Guam this week for the meeting of the Western and Central Pacific Fisheries Commission (WCPFC), of which the Philippines is a member.
[More]
---
---
? ? ? ? ? ? ? ? ? ? ??
Toxic Chemicals In Clothes Alert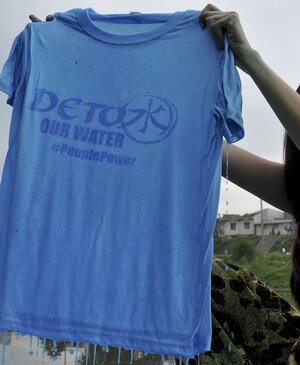 March 21, 2012
New Greenpeace Research: Washing Big Name Brands Makes Consumers Polluters
Greenpeace today released evidence that hazardous chemical residues in clothing items sold by major brands are released into public waterways?when washed by consumers. Upon entering our rivers, lakes and seas, these chemicals then break down into even more toxic and hormone-disrupting substances.
[Report, Video & More Photos]
---
---
? ? ? ? ? ? ? ? ? ? ??
POEA Renews Warning On OFW's Using "Visit" Visas
March 20, 2012
DAVAO CITY (PIA)
Overseas Filipino workers without the proper employment documents are more prone to abuses and exploitation by their employers, the Philippine Overseas Employment Administration (POEA) said as it?warned anew against the use of tourist or visit visas to secure overseas jobs.
[More]
---
---
West African Waters Declared High Risk For Piracy
March 20, 2012
International Bargaining Forum declares piracy high risk area in West African waters
The IBF (International Bargaining Forum) is declaring a high risk area for the territorial waters of Benin and Nigeria, following the increasing number ofattacks on vessels and kidnap of crews there. The designation will come into effect on 1st April 2012 in order to allow ship operators to make any necessary preparations.
It will afford the same benefits and protections to seafarers in those areas as the High Risk Area in the Gulf of Aden and around Somalia.?
[Full Details]
---
---
OFW Remittances Rising 5.4% Annually
March 20, 2012
MANILA (PIA)
Remittances from overseas Filipinos (OF) coursed through banks remained resilient, rising by an annual rate of 5.4 percent to US$1.6 billion in January 2012, Bangko Sentral ng Pilipinas (BSP) Governor Amando M. Tetangco, Jr. said in a statement. ?
Remittances from both sea-based and land-based workers increased, as their transfers grew by 19.8 percent (to US$369 million) and 1.6 percent (to US$1.2 billion), respectively.
[More]
---
---
? ? ? ? ? ? ? ? ? ? ??
Illegally Trafficked OFW Murdered In Mongolia
March 19, 2012
Probe mysterious death of Pinay domestic helper in Mongolia, relatives urge govt
She went abroad to job contracts that turned out to be undocumented by Philippine government agencies, but does this mean that her death would be left uninvestigated?
Terril Atienza, 34, left the Philippines with high hopes that in working abroad, she could give her four children a better life. Her subsequent travails dashed her hopes.?
[More]
---
---
? ? ? ? ? ? ? ? ? ? ??
TYPHOON SENDONG: Iligan Residents Question Where Has Donated Money Been Spent?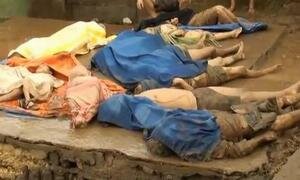 ?
March 19, 2012
Residents of Iligan City say they got no or very little help from local and national government.
They are asking: Where did the hundreds of millions of pesos in donations...received by the city government and the Dept. of Social Welfare & Development go?
Three months after Tropical Storm Sendong (international name Washi) hit Mindanao's northern provinces, residents of the most affected areas such as Iligan City and Cagayan de Oro City have yet to fully recover from the devastation brought about by the typhoon.
[More]
---
---
? ? ? ? ? ? ? ? ? ? ??
OFW's Returning From Syria Tell Of Terror In The Streets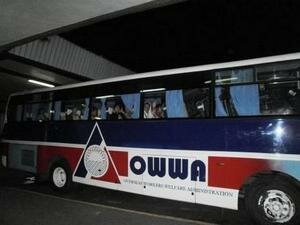 ?
March 17, 2012
When violence in Syria escalated last year, the Philippine government ordered its citizens working there to return home, and more than 1,100 have. Reporter Simone Orendain met up with recent arrivals at Manila's international airport to find out about their experiences.
[More]
---
---
? ? ? ? ? ? ? ? ? ? ??
Philippine Chevening Scholar Chosen As Young Global Leader By World Economic Forum
March 7, 2012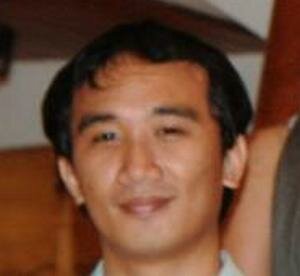 ?
Benedict Carandang, currently studying in London honored as a Young Global Leader by the WEF?
A Filipino Chevening scholar has been announced as a 2012 Young Global Leader by the World Economic Forum.
Benedict Carandang, 30, was one of the youngest selected for the prestigious honour from thousands of nominees across the world and joins the 191 other honourees of the YGL Class of 2012.?
[More]
---
---
Iggy Arroyo London Case Officially Over As Court Releases Full Judgement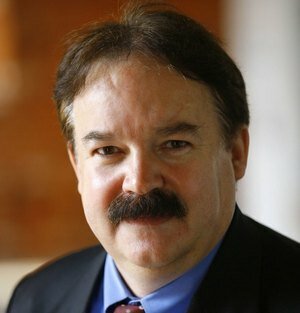 Mr Justice Peter Smith, the London High Court Judge who presided over the Ibuna/Arroyo case formally gave his judgement today?
March 2, 2012
The judgement in the Ibuna/Arroyo case in England over possession of Ignacio "Iggy" Arroyo's body has been officially released today.
Mr Justice Peter Smith as presiding judge in the High Court in London gave his order in open court on the 20th February that Grace Ibuna and Bernadina Arroyo should handle the movement of Iggy's body from the UK to the Philippines with his reasons to be given later".
This was done this morning and is reproduced in full below.
[More]
---
---
?
---
---
Vacancies With Disney Cruise Lines
February 18, 2012
?
Disney Cruise Line is expanding its fleet and creating amazing opportunities and experiences for you! DCL offers a fast-paced and supportive working environment that encourages you to reach your professional best.
Right now they are recruiting enthusiastic and motivated individuals to join their family. DCL offers training, promotions from within, competitive benefits and a chance to make a difference with thousands of vacationing guests.
Disney are recruiting from all over the world including the Philippines and the UK, and best of all, no fees are charged to applicants by any of Disney's appointed agents.?
Read for full details?
[More & Recruitment Instruction Videos]
---
---
Iggy Arroyo's Will Published
February 25, 2012
The will of Ignacio "Iggy" Arroyo has been released to the media as per the instructions of British High Court Judge Mr Justice Peter Smith at the conclusion of the Ibuna/Arroyo/Dignity court case which took place at the Rolls Building (Chancery) in London at the beginning of this week.
This is now being published here as well.?
[More]
---
---
Iggy Arroyo's Body Can Now Leave London; Costs Issue Raises Eyebrows
?
Declining to be interviewed after the hearing, Bianca Arroyo is hustled out of the Rolls Building to a waiting people carrier?? ?
February 21, 2012
The remains of former Negros congressman Ignacio "Iggy" Arroyo will now be flown back to the Philippines
Grace Ibuna &?Bernardina Arroyo-Tantoco awarded joint custody of body, costs in excess of of ?94,000 will be passed to Alicia Arroyo
Judge orders release of witness statements and "Iggy" Arroyo's will to the media as legal battles move to Manila?
UPDATED WITH VIDEO & WITNESS STATEMENTS?
---
---
ARROYO's BODY: Lawyer Hints At Criminal Charges Against Grace Ibuna
February 15, 2012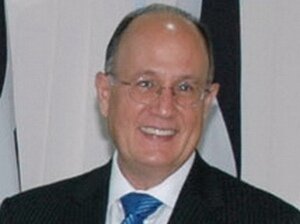 ?
The high profile arrest this morning of?Francisco "Pacqui" Miranda Ortigas III (above) at the Philippine Stock Exchange has brought into sharp focus the battle between Ignacio "Iggy" Arroyo's wife,?Alicia "Aleli" Arroyo, and his lover, Grace Ibuna, over "Iggy's" body which is being fought in a London court, and a letter sent to Ibuna's London lawyers.
Ortigas' arrest was for the charge of "concubinage" as a result of a complaint by his wife. The reason it is such a high profile case is that "Pacqui" Origas is extremely wealthy and was formerly Ambassador to Mexico.
[More]
---
---
Iggy's Body Stays On Ice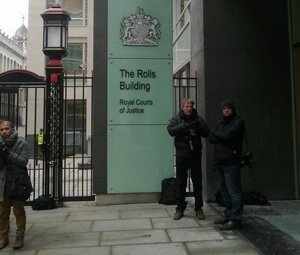 ?
Photographers waiting outside the court?
February 10, 2012
All parties must appear at next hearing
Judge says case is really about inheritance?
Ignacio Arroyo's body will remain in Britain for at least a further ten days, a High Court judge ordered Friday.
Mr Justice Peter Smith, sitting in the Chancery Division, ordered that Grace Ibuna must provide concrete evidence that she has the authority to handle "Iggy" Arroyo's body. ?She must have authenticated paperwork proving she can move the body the judge told barrister Philippa Daniels.
Ibuna did not appear today at the injunction hearing which effectively ?became a continuation of the ex-parte hearing last week.
[More]
---
---
Visayan Earthquake: 43 Dead, Search Goes On For Missing People
February 7, 2012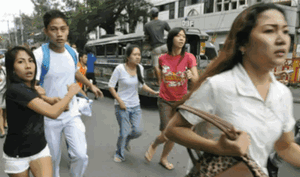 Panic in the streets - as the 'quake hit?
Rescuers in the Philippines continued to search Tuesday for dozens of people still missing following an earthquake that triggered devastating landslides and powwerful aftershocks.
[More - With Videos]
---
---
UPDATED: Tug-Of-War In London Court Over Iggy's Body
February 6, 2012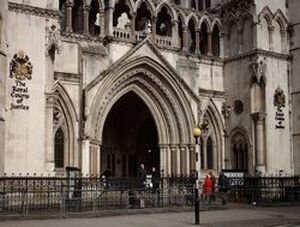 ?
The High Court in London was the setting last Friday as Grace Ibuna took out an injunction preventing Ignacio Arroyo's body being moved - much to the annoyance of the Arroyo family
In a dramatic twist to the "Iggy" Arroyo fiasco it can now be revealed that Grace Ibuna, Arroyo's partner at the time he died in the London Clinic, had taken out a High Court injunction last Friday in the British courts to prevent Arroyo's body being moved.
His wife, Alicia "Aleli" Morales-Arroyo, from whom he was estranged, had travelled to London accompanied by her lawyer, Lorna Kapunan, to claim the body to return to the Philippines for the wake and burial. They returned to Manila empty handed on Saturday.
[More]
---
---
2012 Civil Service Commission Examinations
January 30, 2012
by Carlo Lorenzo J. Datu
CITY OF SAN FERNANDO, Pampanga, Jan. 30 (PIA) -- Civil Service Commission (CSC) Regional Office 3 is now accepting applications for the first Career Service?Professional and Sub-professional Paper and Pencil Tests of 2012 which is scheduled on May 27. (Phone numbers below relate to Central Luzon, links at the bottom give details for entire Philippines)?
[More]
---
---
US Military To Boost Presence In PHL
The Philippines says it is considering a U.S. proposal to deploy surveillance planes on its territory to enhance Manila's ability to patrol disputed areas in the South China Sea.
[More]
---
---
"Iggy" Arroyo Dies In London
Ignacio (Iggy) Tuason Arroyo, Jr. has died in London. The brother in law of former President Gloria Arroyo, he was declared dead earlier today in a very brief statement made by the London Clinic which had been treating him.
[More]
---
---
Two Years In A US Hospital, Former Newsman Prepares To Fly Home
January 18, 2012
?
MHC CO-Executive Directors Grace Valera and Jesse A. Gatchalian with MHC Envoys Carl Abella and Jeannette Calahong visit former Philippine News Agency (PNA) Editor-in-Chief Diosdado Beltran at the Commonweatlh?Rehab (used to be Inova's) in Fairfax, VA
After two years stuck in a hospital near Washington DC,?Diosdado "Dado" Beltran, 67, a former news editor of the Philippines News Agency who survived a near-fatal stroke while visiting his daughter in the United States two years ago, is flying home on January 19, thanks to the Migrant Heritage Commission (MHC), a non-profit and non-government organization (NGO) based in Metropolitan Washington, D.C.
[More]
---
---
US Senators Support Philippines In S. China Sea Dispute
Four U.S. senators visiting Manila have been discussing the South China Sea territorial dispute and touting their support for the Philippines.
Arizona Senator John McCain reiterated the U.S. stance that...
[More]


---
---
?
UNESCO Condemns Killing of Journalists In The Philippines And Syria
??
The head of the United Nations agency in charge of defending press freedom condemned the recent murders of journalists in the Philippines and Syria.
[More]
---


---
---
OFW's Protest Against Oppressive Italian Law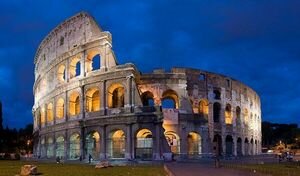 ?
February 8, 2012
OFWs and Filipino residents in Italy protest the ?remove middle name' policy
By INA ALLECO R. SILVERIO
Bulatlat?
Remove your middle name.
This is what the authorities of Italy's Ministry of Interior or the Ministero dell'Interno, have been telling Filipinos in Italy since the agency laid down its Circular No. 29 on October 7, 2010.?
The labor ministry has since been ordering ordering Filipinos living and working in Italy to "drop their middle names' in official documents to avoid confusion in the use of middle names."
Italians do not have middle names.
[More]
---
---
12,000 Filipinos Facing Deportation From Mariana Islands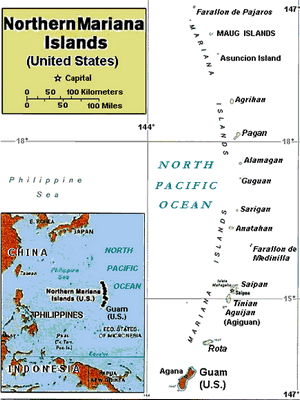 February 5, 2012
Fil-Am groups call on Aquino to stop deportation of 12,000 Filipinos in Mariana Islands
By INA ALLECO R. SILVERIO
Bulatlat
The National Alliance for Filipino Concerns (NAFCON) is calling on President Benigno Aquino III to assist more than 12,000 Filipinos who stand to be deported from the Commonwealth of Northern Mariana Islands (CNMI) this year.
[More]
---
---
Filipino Diary For January
February 5, 2012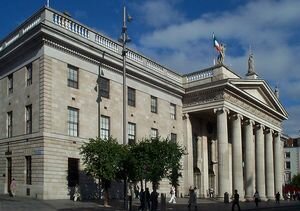 ??
Compiled by John Ferris, former Philippines?Honorary Consul in Ireland
A selection of news and information for OFW's - although half the emphasis will be pertinent for Filipinos in Ireland and the UK, the other half is of interest to all Filipinos working and living abroad.?
[More]
---
---
Philippine Overseas Labor Offices Accused Of Overcharging OFW's
January 28, 2012
OFW group calls for return of P13M overcharged by POEA, slams ?institutionalized mulcting'
By INA ALLECO R. SILVERIO

MANILA - Migrante International has another bone to pick with the...Philippine Overseas Employment Administration (POEA).
The Commission on Audit (CoA) recently released its report on the POEA's "Balik Manggagawa Program" and implied that the agency has been overcharging overseas Filipino workers by at least P13 million ($ 302,326 ).
[More]
---
---
300 Filipinos On Capsized Italian Cruise Ship
January 15, 2012
?
300 Filipinos were employed on the Costa Concordia cruise ship which spectacularly capsized off the Italian coast yesterday, 21 of whom?are reported to have been?injured. So far 3 are confirmed dead, 2 French nationals and a Peruvian crew member.
The captain of the vessel, Francesco Schettino, has been arrested and is expected?be charged with multiple manslaughter, causing a shipwreck and ship desertion. He is said to have left the vessel less than 2 hours after the accident, and well before all known survivors were taken off the stricken ship. The captain was on the bridge at the time the Costa Concordia struck a reef or rock.
[More & Video Clips]
---
---
UK Immigration Matters & News
January 9, 2012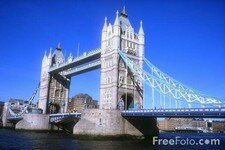 Bangladeshi student wins Article 8 ?private life' appeal in Upper Tribunal to remain in the UK.
Thousands of foreign students could win the right to settle in Britain once their?courses have finished, following a landmark appeal ruling by judges.
In what is being seen by lawyers as a test case, a trainee accountant from Bangladesh who came to Britain to study on a student visa has been granted permission to remain in the country after successfully claiming that he had made friends and played cricket on Sundays.
[More]
---
---
MHC Debunks Study Assailing Competency Of Philippine Nurses In The US
January 5, 2012
By Marivir Montebon
Migrant Heritage Chronicle ?Managing Editor


New York -- On several occasions, strangers would ask me if I was a nurse when they realize that I am Filipino.
Of course, I would say no, because I am not. And usually, the next question is, what do you do then. That is when I want to roll my eyes already. Nevertheless, I say, I am a writer. And interestingly, the answer would be a "wow!".?

If I was perhaps a nurse, these strangers would likely say, you must be big time!?
[More]?
---
---
New Plot To The Philippines-Japan Migration Story
January 1, 2012
by CARMELITA G. NUQUI and JEREMAIAH M. OPINIANO
Philippines-Japan NGO Partnership (PJP)
JAPAN offers lots of memories -good and bad- to Filipinos, not just its rising sun that is an economic magnet for Filipinos to go there.
There?s former overseas performing artist Maricris Sioson who, exactly 20 years ago, was mysteriously killed by alleged Yakuza elements five months after arriving in Tokyo.
[More]
---
---
UK Immigration Matters News Round-Up
January 1, 2012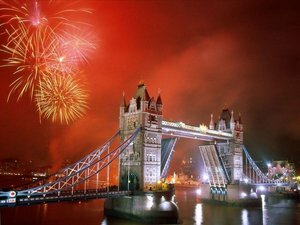 ???
UK Immigration Cap causing little damage to business, CIPD claim ?
By Charles Kelly
The limit on working visa immigration introduced this year has caused ?minor damage' to employers' ability to recruit skilled workers, but the full effects have not been experienced as employers are reluctant to create jobs at present, a new study has found.
However, the findings of this report do not reflect the anecdotal evidence from care industry and catering employers who are finding it difficult to recruit senior carers.
[More]
---
---
Dual Citizenship Problems Revealed For Filipinos
December 19, 2011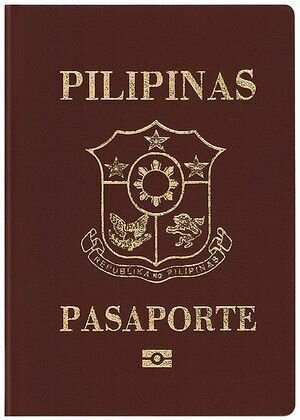 ?
The following is important, not just to Filipinos in Ireland, but all OFW's who have or are contemplating having dual citizenship.
It is obvious that Filipinos do not have the same freedom of movement as that of (for example) US, Canadian or EU passport holders. So a lot do take those all-important passports for visa-free travel and other benefits.
However, as reported below, there are pitfalls. John Ferris, the former honorary Philippine consul in Ireland edits his monthly Dublin Filipino diary which is mainly of interest to those in Ireland as well as the UK. This particular one should be required reading for all those with a second passport or are getting one, and importantly those buying or who have bought property in the Philippines.
---
---
?


No job vacancy in Spain for OFWs: envoy
By Estrella Torres, BusinessMirror MANILA, Philippines - Spanish ambassador to the Philippines on Monday advised
Filipino
job seekers to look for work elsewhere other than Spain, saying that the European country is still beset with lingering problems
...
Bournemouth couple give up house and jobs to help Filipino children
A BOURNEMOUTH couple are giving up their jobs and home to help children living in the
Filipino
slums. Jan Wyatt, a nurse at Bournemouth Hospital's surgical ward, and her engineer husband Derek are heading to Manila in July to set up a medical centre,
...


Motorists want 'sensitive' Saher
A
Filipino
, Rasul Abbas, told Arab News that for the first time during his 24 years living in Saudi Arabia he had to pay SR2,000 for a traffic violation committed while driving a rented car in the city recently. "The way they increase the fine is haram
...


Charges laid over wind farm death
Three companies have been charged in relation to the death of a
Filipino
man fatally crushed when a cherry picker toppled at Makara, near Wellington, last June. Edwin Samiento, a 42-year-old father of four, was part of a team replacing an overhead wire
...


Philippines in US list of drug money-launderers
By Manolo B. Jara MANILA: A US state department report has included the
Philippines
as one of the 66 major drug money-laundering countries and thus "of primary concern" in the world. "The country (
Philippines
) continues to experience an increase in
...



?
OFWs, recruiters to protest medical exams procedure

MANILA, Philippines - Overseas workers and recruitment agency officials will mount a protest against the Department of Health (DOH) for its failure to protect the welfare of overseas workers by not stopping the decking practices of a group of medical ...

Philippine massacre suspect arraigned for fraud

By TERESA CEROJANO AP MANILA, Philippines - A powerful Filipino clan leader who is a suspect in the 2009 massacre of 57 people pleaded not guilty Monday to charges of rigging elections to favor former President Gloria Macapagal Arroyo's allies.

Non-Muslim Filipino expats in Saudi Arabia told to be cautious

By Gilbert P. Felongco, Correspondent Manila: A migrant watchgroup urged Filipinos in Saudi Arabia to be more cautious in expressing their faith after the country's most influential Islamic scholar issued a fatwa against religious structures in the ...

Philippine police arrest Maguindanao massacre suspect

A suspected member of a powerful Muslim clan blamed for the country's worst political massacre has been captured by police in the Philippines after being injured in a blast. Ipeh Ampatuan, 27, was among 100 suspects at large for the massacre allegedly ...

Two dead, 270 families flee Philippine clash

COTABATO, Philippines: Fighting between rival armed insurgent groups left two people dead and sent around 270 families fleeing their homes in the strife-torn southern Philippines, a military spokesman said Sunday. Eight houses were also burned as ...

Recruiters rap DOH on OFWs' physical exams

By Philip C. Tubeza MANILA, Philippines-A big group of recruitment agencies on Saturday criticized the Department of Health (DOH) for failing to protect prospective overseas Filipino workers (OFWs) by stopping the practice of "decking" in medical ...

The decimation of preneed companies

IN its heyday, there were more than a hundred of them dotting the financial landscape and luring Filipinos to come and entrust their hard-earned money to this curiously Filipino invention. Its originators called the business a pre-need company, ...

Kuwaiti man, Filipino woman arrested for indulging in immoral activities

KUWAIT CITY, March 23: The Jahra police have arrested an unidentified 60-year-old Kuwaiti man and a Filipino woman for indulging in immoral activities. While a police patrol was on duty in a suburb of Jahra, a patrolman saw some movement inside a car ...



?
Three Filipino sailors seized in Yemen

Three Filipino sailors have been kidnapped by tribal militants in central Yemen, according to the country's interior ministry. The militants want the authorities to release a prisoner from the tribe in exchange, the official said.

Singaporean 'tried to kill Filipino wife'

SAN PABLO (Philippines) - A Singaporean has been accused of attempting to kill his Filipino wife in the Philippines. Chan Koh Seng, 67, allegedly told his wife that he had asked someone to kill her, according to a Philippine news website, ...

Many Pinays in UAE feel 'financially insecure' - survey

A recent survey conducted by the United Arab Emirates-based Filipino lifestyle magazine "Illustrado" found that 65% of Filipina respondents feel "financially insecure." In a news release, Ilustrado said 45% of the respondents, whether single or married ...

PHL Embassy in UK lauds Pinoy nurses' excellence

The Philippine Embassy in the United Kingdom praised Filipino nurses in Norwich for helping form better relations between the Philippines and UK by doing their jobs well. According to a news release of the Department of Foreign Affairs (DFA) on Monday, ...

OFWs can take board exams abroad

MANILA, Philippines - Filipinos can now take the board examinations administered by the Professional Regulation Commission (PRC) even if they are based overseas. Labor and Employment Secretary Rosalinda Baldoz said the PRC has approved and issued ...

Pinay's killer sentenced to death in Singapore

MANILA, Philippines - An Indian national was sentenced to death for killing a Filipino worker in Singapore. Bijukumar Remadevi Nair Gopinathan killed the victim Rosalyn Reyes Pascua by stabbing her repeatedly. The court said it found the Indian ...

PHL execs in Saudi seek more scholarships for Pinoy students

Philippine officials in Saudi Arabia urged the Islamic Development Bank (IDB) to provide scholarships to more Filipino students studying in the Kingdom. According to a report of the news site Arab News on Thursday, Ambassador Ezzedin Tago said young ...



?
?
---
---
?
?
Pinay nanny in France arrested for death of baby

A Filipino woman was arrested in Paris following the death of the baby she was taking care of, the Philippine Embassy in France said. A report aired over 24 Oras Weekend on Saturday said Paris police arrested the Filipino nanny, whose name was withheld ...

New pact to promote welfare of 9000 Pinoys married to Koreans

The Philippine Department of Foreign Affairs (DFA) said some 9000 Filipinos married to South Koreans stand to benefit from a pact that the Philippines and Korea signed recently. In a news release, the DFA said the Philippine Commission on Filipinos ...

Migrante hits "Noynoying" on important OFW issues

Migrante International chairman Garry Martinez said that in his less than two years in office, four Filipinos were executed in China because the Aquino administration's best efforts to rescue them were actually done at the last possible moment.

Top Filipino grad students welcome: King Saud University

Plenty of Filipinos?are working in administrative and technical positions at the KSU Hospital, plus some students as well. However, they would like to see more Filipino graduate students at KSU. Dr. Al-Othman stressed that admission was ...

Louisiana school board considers green cards for Filipino teachers

The settlement paid the teachers a total of $57380 from a reserve account for expenses related to the Filipino teachers. The rest of that account will be used to sponsor the teacher's green cards. At the time of the settlement, the teachers said they ...

UAE company helps Filipino employees save by participating in Pag-IBIG fund

By Mariecar Jara-Puyod SHARJAH: A company in the UAE that employs a large number of Filipinos has expressed its cooperation in taking charge of deducting from their salaries their monthly membership contributions to Manila's Home Development Mutual ...

Filipinos can't work in Syria--DFA

MANILA, Philippines -- The Syrian government excluded Filipinos from the list of foreigners that are allowed to work in Arab nation, the Department of Foreign Affairs said on Tuesday. The DFA said the Philippine Embassy in Damascus reported that the ...


?
EU may ban PH seamen over training deficiencies

By Philip C. Tubeza MANILA, Philippines-Filipino seamen could be banned from European ships and the Philippines could lose $700 million in remittances if "deficiencies" in the seamen's training and education were not addressed, the Department of Labor ...

Filipino workers killed in Alberta crash named by police
The four Filipino workers killed by a suspected drunk driver Sunday in a crash near Innisfail, Alta., can now be identified. Anthony Subong Castillon, 35, Joey Flores Mangonon, 35, Eden Dalu Biazon, 39, and Josefina Flores Velarde, 52, were killed when ...

Six Filipinos in Forbes' global billionaires list
SIX FILIPINOS made it to Forbes' global roster of billionaires, up from four last year as the magazine said its latest listing had expanded to a record 1226 individuals worth a total of $4.6 trillion. Mexican tycoon Carlos Slim remained the world's ...

2 Filipino militants linked to kidnappings nabbed
MANILA, Philippines (AP) - Philippine troops have captured a gunman of the Abu Sayyaf terrorist movement who has been linked to the kidnappings of three Americans and another militant implicated in the 2007 beheadings of Filipino marines, ...

Recto questions closure of PH embassies
Recto reminded proponents of the controversial plan to shut down Department of Foreign Affairs (DFA) missions in different parts of the world that "serving Filipinos abroad through the presence of embassies should not be treated as a budgetary expense ...

Australian scholarships for Filipino leaders, achievers
At least 120 scholarships for masteral and doctoral degrees in leading Australian universities starting 2013 are now open to high-achieving Filipinos, Australian Ambassador to the Philippines Bill Tweddell has announced. The deadline for submitting ...

Palace defends conduct of PHL-US military exercises near Spratlys
Exposing Filipino and American troops to various environments is the reason why the upcoming series of military exercises will be held in Palawan, near the disputed Spratlys Islands, Malaca?ang said Thursday. "We have to expose the troops to various ...

Pinoys in Saudi warned over social media use
"The Philippine Embassy in Riyadh recently received an electronic mail commenting on contents of social media sites, particularly photos uploaded by a Filipino community organization of a female 'model' based in the Kingdom wearing a transparent night ...

PHL submits seafarers' convention instrument to ILO
To keep Filipino seafarers in good standing worldwide, the Philippines has transmitted to the International Labor Organization (ILO) its instrument of ratification of ILO Convention 185, the Seafarers' Identity Convention (Revised 2003).

Six Pinoys arrested in Bangkok for 6-million baht jewelry heist
The police arrested last week six Filipinos accused of stealing from a shopping mall in Bangkok, Thailand jewelry worth more than 6.39 million baht. According to a report of the news site Bangkok Post over the weekend, the owner of the Gems Pavilion ...

Extort suspect caught in NBI entrapment ops
By Ador Vincent Mayol Charges of robbery with extortion were filed yesterday against a 24-year-old male accused of blackmailing a 16-year-old Filipino-Japanese female student whom he befriended through Facebook yesterday.

Philippines to launch online business registration portal
The Philippines will launch next week its online business registration portal, called Philippine Business Registry or PBR, the Department of Trade and Industry said Friday in an invitation to the media. The Web-based system would serve as a one-stop ...

Philippines faces money laundering blacklist
MANILA - Philippine President Benigno Aquino has warned parliament to outlaw terrorist financing and toughen an anti-money laundering law by May or risk getting the country blacklisted, the senate said Thursday. The House of Representatives has passed ...

?
---
---
?Archived News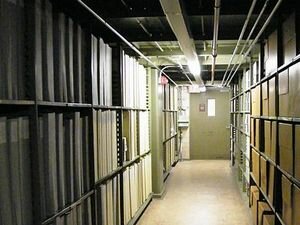 Think you have missed something?
Looking for an old story or feature?
[Search Balita Pinoy's News Archives]???
---
---
Do You Have A Story For Us?
---
---



?