Iggy Arroyo's Body Can Now Leave London; Costs Issue Raises Eyebrows February 21, 2012
Iggy Arroyo's Body Can Now Leave London; Costs Issue Raises Eyebrows
UPDATED WITH VIDEO, THE WILL & WITNESS STATEMENTS?
February 21, 2012
The remains of former Negros congressman Ignacio "Iggy" Arroyo will now be flown back to the Philippines
Grace Ibuna &?Bernardina Arroyo-Tantoco awarded joint custody of body, costs in excess of ?94,000 will be passed to Alicia Arroyo
Judge orders release of witness statements and "Iggy" Arroyo's will to the media as legal battles move to Manila. (Links to the witness statements are below)
Click To View The Complete Will??
?
Have You Been Affected? Click Here
?
? ??
Bianca Arroyo leaving the High Court in London escorted by a minder after winning the battle of the body over Alicia "Aleli" Arroyo, with Grace Ibuna and Bernadina now having custody of Ignacio "Iggy" Arroyo's remains?
The costly legal fight in London over "Iggy" Arroyo's body is all over bar the shouting as Chancery Division High Court judge Mr Justice Peter Smith announced to a packed courtroom that his ["Iggy's"] girlfriend Grace Ibuna and daughter Bernardina Arroyo-Tantoco would be granted permission to take his remains to the Philippines.
He also instructed that Philippine based Arlington Funeral Homes would be the consigneee.?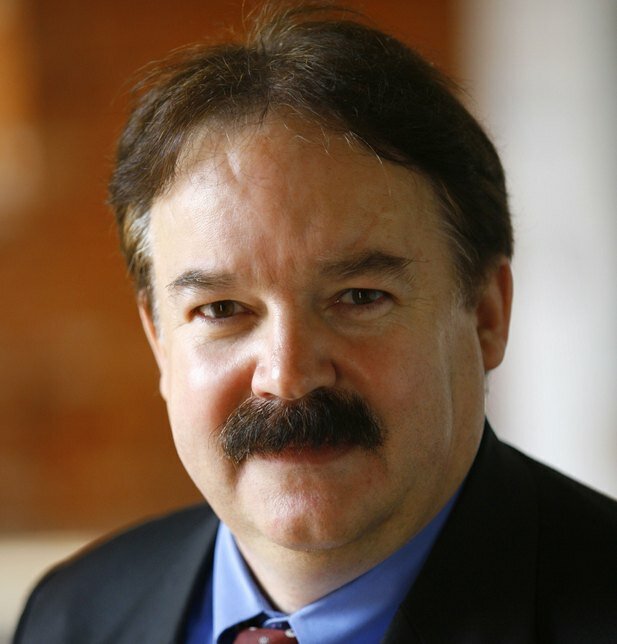 Mr Justice Peter Smith, the British High Court Judge who presided over the Arroyo/Ibuna case?
Costs, legal and those of funeral directors JH Kenyon, will now come to more than ?94,000GBP (PhP6,340,000) and this will eventually be passed to "Aleli" Arroyo, but will be shouldered in the first instance in the UK by Grace Ibuna and the estate of "Iggy" Arroyo.?
?
Bianca Arroyo waiting outside the court for the car door to open?
Legal issues now concentrate initially on moves by Alicia "Aleli" Arroyo in Quezon City's Regional Trial Court (RTC) which will be over the considerable fortune of "Iggy Arroyo" as well as the application to the RTC by "Aleli" to get custody of the body.?
The case resumed in Court 31 of the Rolls Building eventually at way past the official starting time of 10.30am because of a technical problem with the video link-up - there was no equipment. Somehow the screen and associated computer needed to show the witnesses in Manila had not been installed. ??
Grace Ibuna beside her lawyer outside the High Court?
Judge Smith was informed by court staffers that the proceedings would probably have to be moved to a court on another floor which had the necessary connections, at which point an hour long adjournment was made. In the end, the proceedings resumed in the original court at 11.30 with the required equipment installed.
Witnesses in Manila included Dean Ed Vincent Albano, a law professor, as an expert in Philippine law, ?Leonard de Vera as Ibuna's Philippine lawyer,?Bernardina Arroyo-Tantoco as executix of "Iggy" Arroyo's will, along with others. Unfortunately for them, the 8 hour time difference plus the technical delays meant they were still giving evidence in a London court till 9pm Manila time. Given that most of them must have been in Quezon City's RTC for most of the day as well would have made for a tiring day there.
Barrister Philippa Daniels (right) who led for the Ibuna/Arroyo team with another member of their legal team?
Philippa Daniels, Ibuna's London barrister, started the questioning of Albano as the expert witness in Manila over points of Philippine law, specifically if the will drawn up in the USA was valid and what was the position of daughter Bernadina. Albano confirmed that the will was valid under Philippine law and that Bernadino has reponsibility to bury the body.?
Judge Smith then asked some questions, specifically regarding "Aleli" Arroyo's rights under Philippine law and was told by Albano that "Aleli" has considerable rights as a claim on the Arroyo estate, in fact has a claim to all assets. When asked about the annullment proceedings, Albano confirmed to the court that as nothing had been completed at the time of "Iggy's" death the matter was finished. He confirmed to the judge's specific question that there can be no continuation of proceeding to an annullment as the death ended it; essentially, how can a marriage be annulled if one party is deceased.?Witness Statement Of Professor Ed Vincent Albano
Solicitor Eileen Barry who was acting for Bernadina "Dina" Arroyo giving a brief statement on behalf of Grace Ibuna outside the Rolls Building?
Questioning moved onto daughter Bernadina who confirmed her status as executrix and other questions relating to her duties. The main point in Bernadina's testimony was in response to a question by Grace Ibuna's lawyer in London over the will was that Alicia Arroyo is not mentioned at all.?Witness Statement Of Bernadina Arroyo ??
Bernadina also stated that the will was drawn up the United States because her father was a resident of the USA as well the Philippines.?
After a break for lunch at 1.00pm (9.pm Manila time), questioning then moved to those witnesses present in the UK.
With a minder opening the door, Bianca Arroyo prepares to leave the after victory in the High Court?
Grace Ibuna was asked to confirm her witness statements, and stated that as far as she was concerned the marriage of "Aleli" and "Iggy" was annulled.?Witness Statement Of Grace Ibuna
Bianca Maria Arroyo confirmed she is a daughter of "Iggy".?Witness Statement Of Bianca Arroyo
The only "opposition" witness, if he can be called that, to give evidence was John Laker, a senior executive of Dignity the parent company of JH Kenyon, the funeral parlor in West London who had been instructed originally to handle the remains after "Iggy's" death by Grace Ibuna.?Witness Statement Of John Laker
It's goodbye from them as they drive off to celebrate?
Questioned by Dignity's barrister, Tristan Jones, over the costs, Laker told the court that in among the costings was time charged for that of some senior executives because of the unusual nature of this case.
Quizzed both by Daniels, acting for Ibuna, as well as Judge Smith, John Laker explained that as soon as the injunction had been taken out by Ibuna, they [Dignity] realized they had a major situation on their hands, that it had to be overseen at a senior level.?
He explained that Dignity were in the middle of a fight between two women over a body, and that they were being put in a very bad position that could affect their reputation. Laker explained to questions about why they had sought legal advice over this matter was that while they had seen family disputes before over who would bury a body, this was a situation that was totally out of their normal experience. This is obviously a reference to the fact that Arroyo was a major political figure in the Philippines.
He added that after first being contacted by Ibuna as a client, JH Kenyon's had proceeded on the basis that Ibuna was the next of kin, and had the necessary authority to direct the funeral parlor. They handled funerals all the time, as well as repatriations. It was only after "Aleli" Arroyo arrived in London that things exploded out of control.
He explained that paperwork was needed from the Philippine embassy in London authorising consignment of the remains to a Philippine funeral parlor (in this case Arlington was designated by Ibuna), and that after "Aleli" had contacted them and the embassy, the embassy had informed Kenyon's that they would not issue the necessary paperwork.
They had had to convey this to Ibuna with the result that she [Ibuna] took out the injunction preventing the movement of the body from the London funeral parlor.?
?
?
The issue of stories circulating in the Philippines that Ibuna had wanted a cremation of "Iggy" Arroyo's body was then put at rest. Questioned by Mr Justice Peter Smith over this matter, John Laker explained that Dignity, as JH Kenyon's parent company, had mentioned in their witness statement that they [JH Kenyon] had discussed this option with Grace Ibuna. It quickly became apparent that this was normal procedure with all clients as to whether they preferred cremation or burial. The judge was of the opinion that the reason for the ill-informed stories was as a result of Dignity putting this in their statement when there was no question that Ibuna had wanted this option, and that it may have been better not to have mentioned it at all.
?
?
Bernadina's solicitor Eileen Barry was questioned by the judge over matters relating to the body, and was told that she [Barry] had spoken by phone to Deputy Vice Consul Gonzalez at the Philippine embassy in London the previous Friday, who had stated that whether it was Arlington or Loyola Funeral Services to be the consignee of the body was of no consequence, and that they would issue the relevant paperwork enabling the body to be moved as soon as the court case was concluded.?Witness Statement Of Eileen Barry
Witness statements of Jay Baquiran who is a Filipino lawyer working for Harris & Co, Ibuna's first law firm and that of Neil Bowker of law firm DLA Piper, who is the solicitor for Dignity/JH Kenyon, were accepted by the court and they were not called to give evidence.?Witness Statement Of Jay Baquiran??&?Witness Statement Of Neil Bowker
This virtually wrapped up the case. Judge Smith announced that Grace Ibuna and "Iggy's" daughter Bernardina Arroyo-Tantoco would take possession of the body of Ignacio Arroyo, with the consignee of the remains in the Philippines to be Arlington Funerals or whoever Grace and Bernadina should decide.
Judge Smith then moved onto the question of costs which is where it became very interesting.?
He questioned all parties on the matter of costs, having previously indicated that Dignity/JH Kenyon should not lose out even though technically they were "Defendant 2" in the case. He had already stated that they were innocents in this case.
After hearing all sides, and some raising of eyebrows at particular costings, Judge Smith then declared that the case itself was over as possession of the body was concerned.
He then adjourned proceedings till Tuesday for assessment of costs, telling parties that he expected some paring down of costs or he would take an axe to them.
Solicitor Eileen Barry of Wimbledon, London, law firm TWM Solicitors read a brief statement outside the Rolls Building, Royal Courts of Justice (Chancery):
?My clients Grace Ibuna and Bernardina Arroyo-Tantoco are very relieved that a decision has been made by Mr Justice Peter Smith today granting them a joint letter of administration to allow them to take the body of congressman Ignacio Tuason Arroyo home to the Philippines to be buried according to his wishes.
It has been a very painful and distressing time for the family, and Grace and Bernardina are very thankful that they can now proceed to make the arrangement to bury their partner and their father in a dignified and respectful way and to allow everyone in the Philippines to have a chance to pay their last respects at long last to the congressman so that he can finally be laid to rest. That is all the family would like to say for the moment and I would ask you to respect their grieving.?
On resumption of the hearing in the same courtroom Tuesday morning, it was basically lawyers and some members of the press. Neither Grace Ibuna nor her friends were present.
There were several delays whilst Philippa Daniels with her team and Tristan Jones and his team spent time huddled in various outer court annexes punching calculators and coming to an agreement over Dignity's legal and funeral costs.
After about 30 minutes, all trooped into court where the costings were read out and discussed between the parties and the judge.
It was agreed that Dignity would get legal and funeral costs paid for by the Grace Ibuna/Bernadino Arroyo camp.
In total, all costs, legal and funeral, along with costs of the team in Manila concerned with the London court case come to ?94,000GBP or over 6 million pesos. It was however unclear if this includes the costs of repatriating "Iggy's" remains to Manila.
The judge stated that although Grace Ibuna and the Arroyo estate will have to bear the costs for Dignity, as well as their own, he mentioned that an order for "Aleli" Arroyo to bear the full costs could be empty, but that would have to be left to parties in the Philippines to recover such costs.?
A request was then made by the media for permission to have access to the witness statements and of the will. Judge Smith stated that these were all in the public domain, and instructed Eileen Barry for law firm TWM Solicitors to release the relevant documents. He also expressed his wish that such documents be made available in public domain in the Philippines.
Requests have been formally made to TWM for these documents.?
The strategy of the two teams could not have been more different, and in the case of "Aleli" Arroyo's lawyer, Lorna Kapunan, posibly fatal to its case in the UK.
The Ibuna/Arroyo team prepared for the case including arranging the video link-up with the specialist team in Manila to answer Judge Smith' specific questions on Philippine law.
"Aleli" Arroyo's lawyer appears to have blown their case, essentially by refusing to appear in the High Court in London. Judge Smith specifically stated, and it was widely reported, that anyone having an interest in the case must appear before him to give evidence. Whether "Aleli" would have won is now a matter for idle speculation, by not appearing her fate as an active participant was sealed.
Kapunan's grandstanding in Manila has made her no friends, and won her no battles. By stating publicly that they did not consider that UK law had any precedence over Philippine citizens is true in that this would matter if Filipinos are in the Philippines. The facts are indisputable; "Iggy" Arroyo died in London, the two major participants, "Aleli" Arroyo and Grace Ibuna, were in the UK at the time the original injunction was taken out. Added to which the British company of JH Kenyon/Dignity were drawn into the battle and the injunction was executed in the High Court in London.
The irony of Kapunan's grandstanding is that Mr Justice Peter Smith bent over backwards to accommodate Philippine law, not only by ordering a specialist in Philippine law to give evidence, but by showing with his specific and pointed questions that he himself had researched Philippine law.
All attention will now move to proceedings in the Regional Trial Court in Quezon City.?
?
?
?
Want To Contribute Stories/Features? Click Here
274
---
---



?
?