UK & Irish Immigration News
UK Immigration News & Matters 20 March 2012
March 20, 2012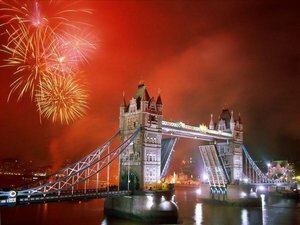 Latest UK Immigration News
Immigration Rules change for Tier 4 & Tier 2 Students
Private Tier 4 sponsoring colleges sacrificed in immigration cull
UKBA announce deadline for Immigration Advisory Service clients to claim their files
Bogus bride and groom walk down aisle in handcuffs
How Romanians and Bulgarians working illegally without Yellow Card or papers can legalise their status in the UK?
[More]
---
---
UK Immigration News & Matters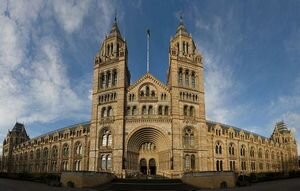 ?
March 12, 2012
Immigration Features This Week?
UK will abolish automatic residency for migrant workers
Universities UK appeals to government to reconsider student visa policy
Immigrant skilled workers ?essential to London economy'
Migrant Children outperform English-speaking students
Get over ?addiction to migrant workers' UK Immigration Minister's message to business leaders
Changes to employing private servants or Domestic Workers in diplomatic households
Filipino student jailed for bigamous sham marriage
UK Biometric Residence Permits system will be compulsory for 400,000 migrants a year?
UKBA revise terms and conditions for Customer Accounts and ?Apply Online' appointment service
Cap on skilled worker permits to remain unchanged Migration Advisory Committee recommends
Three times more Intra-Company migrants coming to UK than skilled worker Tier 2 visas
[Full Details]
---
---
? ? ? ? ? ? ? ? ? ? ??
Filipino Bigamist's Downfall After Confession
March 2, 2012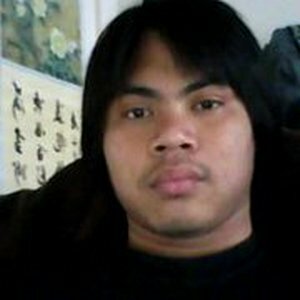 Van Dexter Fuentespina?
A Pinoy student's bigamous marriage in Britain collapsed into dust after his wife in the Philippines discovered what had happened, leaving him with a court appearance and an eight month suspended jail sentence.?
A Filipino man who committed bigamy in an attempt to breach the UK's immigration laws was convicted in Watford Crown Court.
Van Dexter Fuentespina, 23, admitted that he was already married with a wife and two children in the Philippines at the time of his marriage to a French woman on 5 September 2011.
[More]
---
---
UK Immigration News & Matters 1 March 2012
March 1, 2012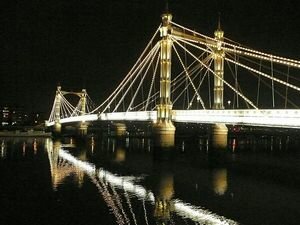 ?
LONDON SCENES - The Albert Bridge at night Photo credit:?yvescosentino?
UK's Tier 2 immigration rules could see European chefs cooking your Asian food
Your Indian curry, or for that matter any other ethnic dish, in Britain may not taste the same anymore. And the blame for this lies squarely with the United Kingdom's new Tier 1 and Tier 2 immigration policy, according to an influential MP, who claims the new rules make it impossible for specialised chefs from India to move to Britain.
Other stories this week:
Yellow or Blue Card Refused - Appeal or Reapply?,
Overseas students and workers can qualify for a tax refund,
UK Border Agency to be broken up, says Home Secretary,
Bogus immigration adviser jailed for 7 years for defrauding the Home Office,
British business confidence ?growing',
Immigrants should learn English and join ?common' UK culture,
McDonald's reopens after UK Border Agency raid?
[More]
---
---
UK Immigration News Round-Up 18 Feb 2012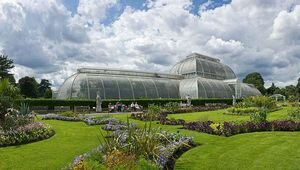 February 18, 2012
This week's stories
New student visa rules and end date for Post Study Work Visa announced,
Institute of Directors attacks crackdown on foreign students and Post Study Work visa abolition,
Sex offender deported following 5 year legal battle,
Tier 2 and Tier 5 working visa applications available online,
Top Immigration Judge told to scrap human rights ruling on foreign killer,
UK Border Agency name and shame employers who employ illegal workers
?
[More]
---
---
UK Immigration News Round-Up
February 11, 2012
?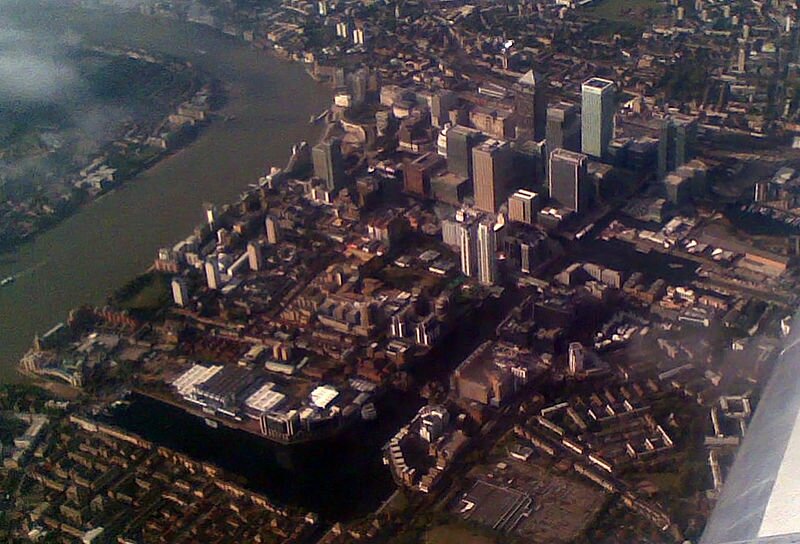 ?
Aerial view of Canary Wharf - formerly the Isle of Dogs/Millwall Docks, now a financial center to rival the City of London. Photo Credit: Shcha ?
This week's features:
Immigration and visa fees to rise again
Overseas students and workers can qualify for a tax refund
Tier 4 student visa laws ?harm universities' says former Education Minister
UK Immigration crackdown on Tier 4 students sees 70% fall in applications to private colleges
Immigration fraudsters jailed
What do British people think is their greatest national treasure? - A bacon sandwich!
[More]
---
---
Immigration Rules Into UK Toughened Up
February 6, 2012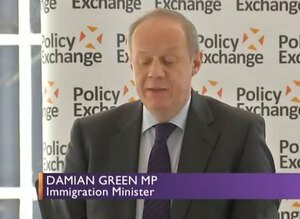 ?
The creation of a sustainable selective immigration system that encourages the brightest and best to come to the UK was reaffirmed by British Immigration Minister Damian Green in a major keynote speech signalling tougher measures on settlement and student visas among other things.
Migrants in the UK who wish to settle will need to be earning at least ?31,000 per year.
At a speech at the right wing think tank the Policy Exchange, the Minister expressed a desire to 'raise the tone of the immigration debate' and start building a national consensus on how immigration can be made to work for Britain.
[More, plus video interview & video of speech]
---
---
UK Immigration News Round-Up
February 5, 2012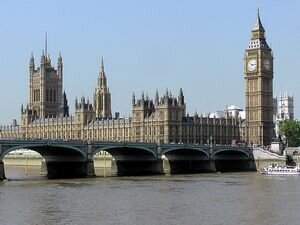 ?
A selection of the latest features about immigration laws and news affecting all those living in and seeking to live in the United Kingdom. ??
Settlement in UK to be restricted to high earnering individuals & other stories
[More]? ? ?
---
---
?
UK Immigration News & Matters
January 30, 2012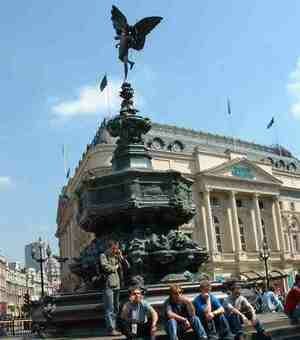 ?
Britain is set to change the rules in order to give priority to the "brightest and the best" immigrants who can ?contribute' under new plans to cut the number?of foreigners settling in the UK, the Immigration Minister has said.
The news will be a bitter blow to thousands of Tier 2 working migrants expecting to qualify for permanent residence after 5 years and eventually a British passport.?However, the report did not confirm whether or not any Immigration Rule changes on settlement will be retrospective.
[More]
---
---
UK IMMIGRATION NEWS: UKBA Changes To English Language Testing Announced
January 24, 2012
English language tests for applications under Tiers 1, 2 and 4 of the points-based system
The United Kingdom Borders Agency (UKBA) have made some changes to the rules governing the testing of foreigners in their English language skills. The brief details are shown below, and there is a link at the bottom to a PDF file from the UKBA giving specific details.?
[More] ?
---
---
UK Immigration News Round-Up
January 24, 2012
Judge attacks immigration ?merry-go-round'? after migrant made 16 applications to remain in UK at a cost of ?250,000 to taxpayer
A senior judge this week condemned the immigration ?merry-go-round' that...allowed an asylum seeker to stay in Britain for a decade. The Pakistani national was allowed to make a staggering 16 appeals or new applications despite being rejected at every turn, at an estimated cost to taxpayers of at least ?250,000.
[More]
---
---
UK IMMIGRATION NEWS: New Fees For Immigration & Asylum Appeals And Other Matters
January 16, 2012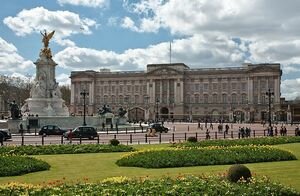 ??
On 19 December 2011 the UK government's Ministry of Justice brought in new charges for some asylum, immigration and visa appeals and introduced new procedures for submitting appeals against?refusals. Fees of ?80 for a ?paper consideration', a decision made by an Immigration Judge on papers without a hearing, and ?140 for a full oral hearing at a tribunal will be applied to appeals against decisions taken on or after 19 December 2011.
Oral appeals, which are heard before an independent Immigration Judge at a full hearing in the First-tier Tribunal, usually have a greater chance of success than an ?on papers' appeal, especially if the form is poorly drafted.
[More]
---
---
UK Immigration Matters & News
January 9, 2012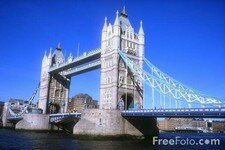 Bangladeshi student wins Article 8 ?private life' appeal in Upper Tribunal to remain in the UK.
Thousands of foreign students could win the right to settle in Britain once their?courses have finished, following a landmark appeal ruling by judges.
In what is being seen by lawyers as a test case, a trainee accountant from Bangladesh who came to Britain to study on a student visa has been granted permission to remain in the country after successfully claiming that he had made friends and played cricket on Sundays.
[More]
---
---
UK Immigration Matters News Round-Up
January 1, 2012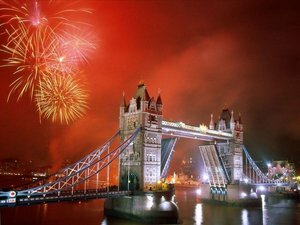 ???
UK Immigration Cap causing little damage to business, CIPD claim ?
By Charles Kelly
The limit on working visa immigration introduced this year has caused ?minor damage' to employers' ability to recruit skilled workers, but the full effects have not been experienced as employers are reluctant to create jobs at present, a new study has found.
However, the findings of this report do not reflect the anecdotal evidence from care industry and catering employers who are finding it difficult to recruit senior carers.
[More]
---
---
Dual Citizenship Problems Revealed For Filipinos
December 19, 2011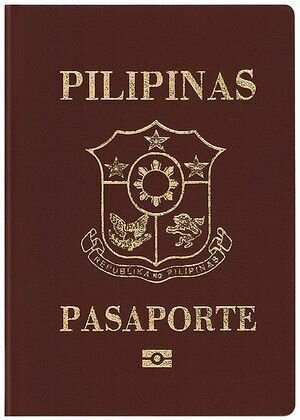 ?
The following is important, not just to Filipinos in Ireland, but all OFW's who have or are contemplating having dual citizenship.
It is obvious that Filipinos do not have the same freedom of movement as that of (for example) US, Canadian or EU passport holders. So a lot do take those all-important passports for visa-free travel and other benefits.
However, as reported below, there are pitfalls. John Ferris, the former honorary Philippine consul in Ireland edits his monthly Dublin Filipino diary which is mainly of interest to those in Ireland as well as the UK. This particular one should be required reading for all those with a second passport or are getting one, and importantly those buying or who have bought property in the Philippines.
---
---
UK Immigration News Round-Up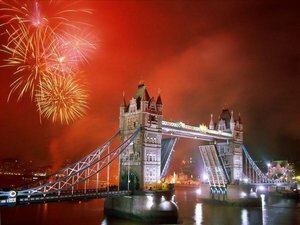 Could David Cameron's EU veto spell the end of free movement of Labour rights and mass immigration from Eastern Europe???
UK Prime Minister David Cameron has effectively vetoed an EU-wide treaty change to deal with the eurozone crisis, as he did not think it was not in Britain's interests
[More]
---
---
Asylum Seekers Must Be Returned To Britain With Compensation Says Judge
The High Court has ruled a family of asylum seekers unlawfully detained in a night-time raid and flown to Germany nearly six years ago must be returned to the UK.
[More]
---
---
Belgian Route Via Eurostar Into UK - No Passport Checks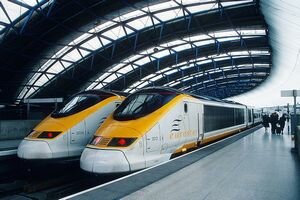 ? ??
December 11, 2011
Belgians Blow A Hole In Fortress UK
By Charles Kelly
Want to get into the UK illegally ? just hop aboard a Eurostar train at Liile and take an easy ride straight into Central London in two hours. And don?t worry about UK Border Agency passport checks at the port, the extremely helpful Belgian Police will arrest British border staff if they dare to question you.
[More]
---
UKBA Loses Major Legal Fight Over Removal Of Migrants From Britain
30 November 2011
The United Kingdom Border Agency (UKBA) last week lost a landmark case in the Appeal Court?regarding removal (deportation) of migrants from the UK.??
[More]
---
---
UK Immigration News
30 November 2011
A round up of news and information regarding immigration matters concerning the United Kingdom.
Presented weekly, this compiles important features and news items as well as any British government/UKBA changes...
[More]
---
---
UK Immigration Restrictions A "Profound Mistake" Warn Top Scientists
23 November 2011
In an open letter to The Times, senior scientists have laid out their stark warning to the government that the UK's position as an international centre for scientific excellence is at risk because of too many immigration restrictions.
[More]
---
---
More British Out Of Work As Foreigners Take Jobs From "Lazy" Youths
23 November 2011
EU and non-EU workers take more UK jobs as number of Britons in work plunges
Foreign born worker number jumps 181,000 in a year - or 495 a day
[More]
---
---
Proposed New Minimum Salary Rules Could Block Thousands Of Foreign Partners From Coming To The UK
23 November 2011
Raising the amount husbands & wives?must earn to ?26,000 would disqualify two thirds of immigrant brides, according to British government watchdog MAC
[More]
---
---
Immigration Matters & News
13 November 2011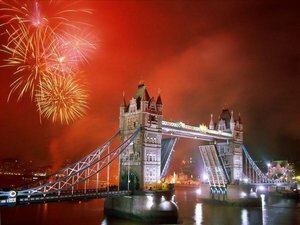 ?...
[More]
---
---
?
UK Immigration News
8 November 2011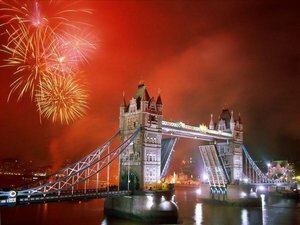 [More]
---
---
Dublin's November Filipino Diary
3 November 2011
Compiled...
[More]
---
---
?
Do You Have A Story For Us?
---
---



?