UK Immigration News & Matters 20 March 2012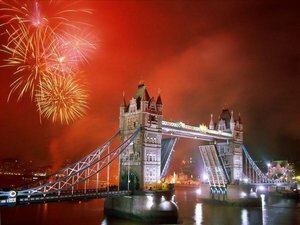 Latest UK Immigration News
Immigration Rules change for Tier 4 & Tier 2 Students
Private Tier 4 sponsoring colleges sacrificed in immigration cull
UKBA announce deadline for Immigration Advisory Service clients to claim their files
Bogus bride and groom walk down aisle in handcuffs
How Romanians and Bulgarians working illegally without Yellow Card or papers can legalise their status in the UK?
The UK Border Agency (UKBA) has announced that on Thursday 15 March 2012, a written ministerial statement has been laid in Parliament outlining a number of important changes to the Immigration Rules, which will affect thousands of migrant workers on Tier 2 and international students on Tier 4 visas.
The majority of changes come into effect on 6 April 2012, however some of the changes to Tier 2 will affect those who were granted leave after 6 April 2011. Full story
?
Have You Been Affected? Click Here
Private Tier 4 sponsoring colleges sacrificed in immigration cull
Geoffrey Alderman writing for the Guardian says high fees plus the prohibition of any part-time working by international students at private colleges have ensured the dramatic contraction of the multi-billion pound industry. If 100 private colleges shut up shop and each college employs 20 people, that's 2000 jobs lost at a time when the UK desperately needs more employment. If those 100 closed colleges had an average of just 300 students, that means 30,000 students are no longer paying fees which amounts to ?150,000,000. Full story
UKBA announce deadline for Immigration Advisory Service clients to claim their files
If you were represented by the bankrupt Immigration Advisory Service (IAS), you have until 28 May 2012 to ask to have your documents returned.
Bogus bride and groom walk down aisle in handcuffs
Polish citizen Helena Puchalska, 20, was dramatically arrested by unexpected ?guests' in her wedding dress as she said her vows to Pakistani Asif Ali, 31.
How Romanians and Bulgarians working illegally without Yellow Card or papers can legalise their status in the UK
If you are one of the many Bulgarian or Romanian citizens working in the UK ?without papers', read on. Bulgarians and Romanians may freely travel to the UK to exercise their rights under Article 39 and apply for a Yellow Card registration card to work and study full time whilst studying for a vocational qualification, such as NVQ or QCF in Customer Service or Health and Social Care. Importantly, this right can also apply to you, even if you are here working illegally or have broken the rules in the past.
If you need any immigration advice?or help with Sponsorship or Work Permits, Visa, ILR/Settlement, Citizenship, dependant visa?or an appeal against a refusal please email:?
?or visit www.immigrationmatters.co.uk
Majestic College offer special packages for EU students. They also have a number of employers looking for staff right now and are willing to employ Bulgarians and Romanians.
For more information call Joanna on 0208 207 1020 or email: ?
Overseas students and workers can qualify for a tax refund
You could qualify for a tax refund if you are an overseas student, work permit holder, Tier 1, Yellow or Blue Card holder?- in fact?any visa type - even if you are no longer legal or even in the UK!
Other stories: http://www.immigrationmatters.co.uk/category/news
?
?
Want To Contribute Stories/Features? Click Here
142
---
---



?
?