Latest UK Domestic Vacancies March 22, 2012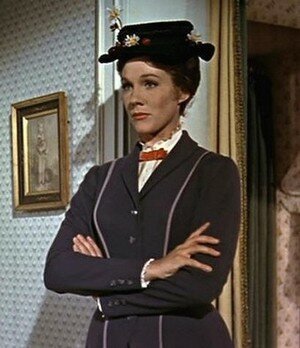 ?
Vacancies available: Housekeeping, Carers, Nannies, Cooks, Butler and Gardeners
All the vacancies are with direct employers, applicants will normally be need to have the right to work in the UK already?- no fees will be charged to employees as this is illegal in the UK
LOOKING FOR DOMESTIC STAFF?
Adverts for job openings are free to direct employers in Balita Pinoy, the UK's Filipino news website.
Click Here To Place Your Free Advert?
?
Have You Been Affected? Click Here
HOUSEKEEPER LIVE-IN OXFORDSHIRE or live-out, Brackley/Bicester area. Energetic, organised, non-smoker, driver with good spoken English and?must like dogs. References required. Email:

CARE/HOUSEKEEPER COUPLE LIVE-IN OXFORDSHIRE?required for couple in Oxfordshire.? Driver, references, CRB.? Ideally suit 2 people to job share.? Email: or?Tel.

EFFICIENT COUPLE KENT required for rural position near Sevenoaks, Kent.?Four teenagers at boarding school plus two dogs. Housekeeping and laundry.?Handyperson to look after low maintenance garden, land and swimming pool plus maintenance on main house and neighbouring rental property. Experience in similar position preferred. Responsible self starters and mature couples encouraged to apply as the family are away frequently. Both must drive and love dogs.?No cooking or weekend work.?One bedroom cottage and car provided.?Good references required.?Current New Zealand couple leaving early May after three years.?Email CV, letter and photo to

EXPERIENCED COUPLE CENTRAL LONDON sought to help manage, clean and maintain an extensive home and garden in Holland Park, London. Responsibilities include general housekeeping, gardening, driving, some cooking and light maintenance. Package - competitive including the use of a self contained apartment nearby. Please send CV including references to
HOUSEKEEPER CHAUFFEUR?Butler Couple. Live in/out. Chauffeur/Butler (uniformed) -?Must?be experienced, also capable of gardening and general maintenance. Housekeeper - All aspects of housework/laundry/ironing and cooking. Email:
?
SW LONDON, EXPERIENCED and qualified senior care support worker/manager required by one/two easy going, active young people with learning disabilities living in a privately owned, high quality, supported living house in Kingston, Surrey, near shops and public transport.? Four shifts per week, from 3.45pm - 9.45am the next day.? Must be enthusiastic and have relevant experience with young learning disabled people, good range of skills, be flexible and have a real interest in enhancing residents' skills and quality of life.? Driver preferred with excellent references.? Happy environment, good conditions and prospects, salary circa ?23,000 pa.? Please tel: or
?
WILTSHIRE - HOUSEKEEPING COUPLE?(couple required) near Malmesbury, Wiltshire. You will be responsible for the housekeeping in a privately owned large country house. Duties include cleaning, basic cooking, serving and managing the house for the family. This role is particularly busy at weekends. The family have children and dogs. Non smoking couple required. Accommodation is included in a two bedroom cottage on the estate, which also has a garden. Contact ?/ Tel.?
?
SW LONDON, LIVE OUT HOUSEKEEPER required for family with medical needs (ME/Chronic Fatigue) in Twickenham. Two lovely children, girl aged 13, boy aged 8. Cleaning, cooking for special diets, laundry and pet duties.?Candidate must be child friendly, quiet,?discreet, kind and flexible with relevant experience. N/S essential. 18 hours per week. Friday required plus Monday or?Tuesday. Send CV, photo and references to
?
LIVE-IN COUPLE COTWOLDS?Required for a historic Cotswold house primarily visited at weekends. Seeking an experienced combination of housekeeper/maintenance managers and driver. Some cooking preferred. Three bedroom attached cottage provided with utilities and use of car. Preferred commencement April.
Please respond with CV's to
?
SURREY - HOUSEKEEPER/NANNY?Full time. Responsible for cleaning/laundry for family home in Surrey and helping mum look after one 5yr old daughter, 2 cats and twins, who are due in June. Position available immediately. Live in (self accommodation available) or live out. Please apply with CV and references
?
LIVE-IN HOUSEKEEPER SURREY mature housekeeper. Non-smoker, driver &?animal lover. Own accommodation in country home in Surrey. Tel.
?
NORTH OF ENGLAND - NURSE/COMPANION/HOUSEKEEPER Location Lancashire. Elderly active gentleman requires discreet assistant. Stoma experience an advantage. Own apartment. Flexi hours. Full-time position. Some travel overseas maybe required. Position available from April. Excellent references required. Please email CV &?photograph to
?
HOUSEKEEPER/COOK REQUIRED COTSWOLDS?Very experienced housekeeper/cook required.?Weekend entertaining.?Must be highly competent in running a household, adore dogs and be a competent efficient driver. Self contained flat provided. Email:?
?
DORSET - HOUSEKEEPER/GARDENING COUPLE for busy?family?home in?Dorset. Housekeeper/Gardening couple. Must have experience with children and animals. High standard of work sought along with excellent references. Separate two bedroom accommodation available. Email:??
?
DORSET - HOUSEKEEPER REQUIRED?for busy family home in Dorset. Must have experience with children and animals. High standard of work sought along with excellent references. Driver essential. Separate two bedroom accommodation available. Email:
?
NORTHAMPTON - CHEERFUL COOK/HOUSEKEEPER?Required for a large family in rural Northamptonshire to cover mainly weekends and school holidays.? Children (at boarding school).? Dog lover and team player essential.? Other help employed.? Flexible attitude a must.? Driver.? Non-smoker and no dependents.? Modernised cottage with own garden.? References essential.?Email with CV, photo and covering letter to:
?
?
?
Want To Contribute Stories/Features? Click Here
87
---
---


?
?