OFW/Pinoy Overseas News
Vacancies With Disney Cruise Lines
February 18, 2012
?
Disney Cruise Line is expanding its fleet and creating amazing opportunities and experiences for you! DCL offers a fast-paced and supportive working environment that encourages you to reach your professional best.
Right now they are recruiting enthusiastic and motivated individuals to join their family. DCL offers training, promotions from within, competitive benefits and a chance to make a difference with thousands of vacationing guests.
Disney are recruiting from all over the world including the Philippines and the UK, and best of all, no fees are charged to applicants by any of Disney's appointed agents.?
Read for full details?
[More & Recruitment Instruction Videos]
---
---
OFW's Protest Against Oppressive Italian Law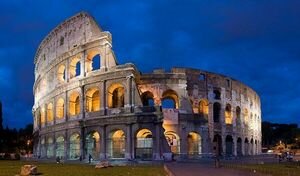 ?
February 8, 2012
OFWs and Filipino residents in Italy protest the ?remove middle name' policy
By INA ALLECO R. SILVERIO
Bulatlat?
Remove your middle name.
This is what the authorities of Italy's Ministry of Interior or the Ministero dell'Interno, have been telling Filipinos in Italy since the agency laid down its Circular No. 29 on October 7, 2010.?
The labor ministry has since been ordering ordering Filipinos living and working in Italy to "drop their middle names' in official documents to avoid confusion in the use of middle names."
Italians do not have middle names.
[More]
---
---
12,000 Filipinos Facing Deportation From Mariana Islands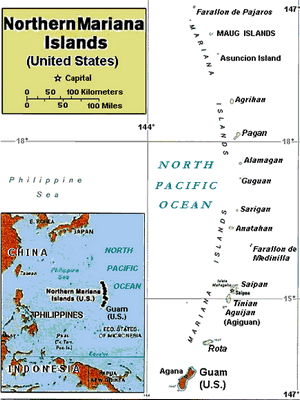 February 5, 2012
Fil-Am groups call on Aquino to stop deportation of 12,000 Filipinos in Mariana Islands
By INA ALLECO R. SILVERIO
Bulatlat
The National Alliance for Filipino Concerns (NAFCON) is calling on President Benigno Aquino III to assist more than 12,000 Filipinos who stand to be deported from the Commonwealth of Northern Mariana Islands (CNMI) this year.
[More]
---
---
Filipino Diary For January
February 5, 2012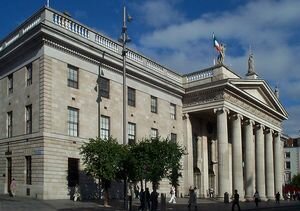 ??
Compiled by John Ferris, former Philippines?Honorary Consul in Ireland
A selection of news and information for OFW's - although half the emphasis will be pertinent for Filipinos in Ireland and the UK, the other half is of interest to all Filipinos working and living abroad.?
[More]
---
---
Philippine Overseas Labor Offices Accused Of Overcharging OFW's
January 28, 2012
OFW group calls for return of P13M overcharged by POEA, slams ?institutionalized mulcting'
By INA ALLECO R. SILVERIO

MANILA - Migrante International has another bone to pick with the...Philippine Overseas Employment Administration (POEA).
The Commission on Audit (CoA) recently released its report on the POEA's "Balik Manggagawa Program" and implied that the agency has been overcharging overseas Filipino workers by at least P13 million ($ 302,326 ).
[More]
---
---
300 Filipinos On Capsized Italian Cruise Ship
January 15, 2012
?
300 Filipinos were employed on the Costa Concordia cruise ship which spectacularly capsized off the Italian coast yesterday, 21 of whom?are reported to have been?injured. So far 3 are confirmed dead, 2 French nationals and a Peruvian crew member.
The captain of the vessel, Francesco Schettino, has been arrested and is expected?be charged with multiple manslaughter, causing a shipwreck and ship desertion. He is said to have left the vessel less than 2 hours after the accident, and well before all known survivors were taken off the stricken ship. The captain was on the bridge at the time the Costa Concordia struck a reef or rock.
[More & Video Clips]
---
---
UK Immigration Matters & News
January 9, 2012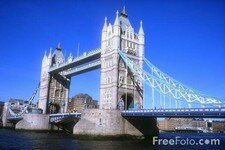 Bangladeshi student wins Article 8 ?private life' appeal in Upper Tribunal to remain in the UK.
Thousands of foreign students could win the right to settle in Britain once their?courses have finished, following a landmark appeal ruling by judges.
In what is being seen by lawyers as a test case, a trainee accountant from Bangladesh who came to Britain to study on a student visa has been granted permission to remain in the country after successfully claiming that he had made friends and played cricket on Sundays.
[More]
---
---
MHC Debunks Study Assailing Competency Of Philippine Nurses In The US
January 5, 2012
By Marivir Montebon
Migrant Heritage Chronicle ?Managing Editor


New York -- On several occasions, strangers would ask me if I was a nurse when they realize that I am Filipino.
Of course, I would say no, because I am not. And usually, the next question is, what do you do then. That is when I want to roll my eyes already. Nevertheless, I say, I am a writer. And interestingly, the answer would be a "wow!".?

If I was perhaps a nurse, these strangers would likely say, you must be big time!?
[More]?
---
---
New Plot To The Philippines-Japan Migration Story
January 1, 2012
by CARMELITA G. NUQUI and JEREMAIAH M. OPINIANO
Philippines-Japan NGO Partnership (PJP)
JAPAN offers lots of memories -good and bad- to Filipinos, not just its rising sun that is an economic magnet for Filipinos to go there.
There?s former overseas performing artist Maricris Sioson who, exactly 20 years ago, was mysteriously killed by alleged Yakuza elements five months after arriving in Tokyo.
[More]
---
---
UK Immigration Matters News Round-Up
January 1, 2012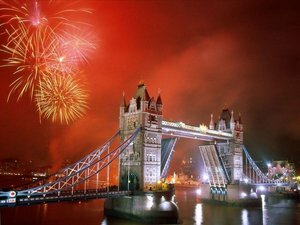 ???
UK Immigration Cap causing little damage to business, CIPD claim ?
By Charles Kelly
The limit on working visa immigration introduced this year has caused ?minor damage' to employers' ability to recruit skilled workers, but the full effects have not been experienced as employers are reluctant to create jobs at present, a new study has found.
However, the findings of this report do not reflect the anecdotal evidence from care industry and catering employers who are finding it difficult to recruit senior carers.
[More]
---
---
Dual Citizenship Problems Revealed For Filipinos
December 19, 2011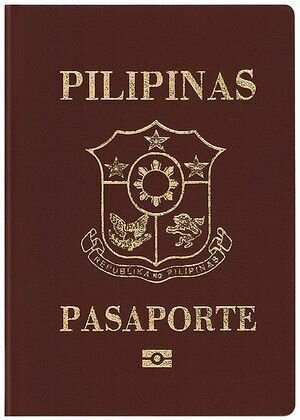 ?
The following is important, not just to Filipinos in Ireland, but all OFW's who have or are contemplating having dual citizenship.
It is obvious that Filipinos do not have the same freedom of movement as that of (for example) US, Canadian or EU passport holders. So a lot do take those all-important passports for visa-free travel and other benefits.
However, as reported below, there are pitfalls. John Ferris, the former honorary Philippine consul in Ireland edits his monthly Dublin Filipino diary which is mainly of interest to those in Ireland as well as the UK. This particular one should be required reading for all those with a second passport or are getting one, and importantly those buying or who have bought property in the Philippines.
---
---
?


Filipino businesswoman found dead in Paris

A Filipino businesswoman was found dead inside her office in Paris, France, a report on GMA News' "24 Oras" said Saturday night. The body of Ellen Ortega-Apilado, 47, owner of a travel agency, was found with multiple stab wounds, including on her neck, ...

Filipinos find 'community' way to build bonding among comrades in food sector

By Mariecar Jara-Puyod DUBAI: Filipinos in the food industry in the UAE have formed a non-stock, non-profit, social organisation. This is the Filipino Foodservice Community (FFC) whose initial 62 members, including five advisers and nine officers, ...

'Maharlika Filipino Moderno' named best new restaurant in US

A United States-based entertainment guide, the Metromix New York, has named a Filipino restaurant, the Maharlika Filipino Moderno in New York City, as one of the best new restaurants in the US for 2012. According to Metromix, "Maharlika has been a ...

Permanent Filipino Residents Abroad Up

By SAMUEL MEDENILLA MANILA, Philippines - The number of Filipinos who sought permanent residency abroad has crossed the four million mark for the past decade, the Commission on Filipino Overseas (CFO) said Saturday. CFO reported in its recently ...

OFW's remains arrive in PH

MANILA, Philippines - The remains of overseas Filipino worker (OFW) Emirata Relata Romero, who was reported missing last February 5, have arrived in the Philippines from Saipan. Romero's remains arrived at the NAIA Terminal 1 on Delta Ari Flight DL 173 ...

'Don't be one of them'

By JC BELLO RUIZ Manila, Philippines - The government has reminded Overseas Filipino Workers (OFWs) anew not to become victims of international drug syndicates. Its warning came after the arrest of two Filipinos in Macau for alleged drug trafficking ...

Cabinet-level agency sought for OFWs

By Manolo B. Jara MANILA: A senior member of the Philippine Senate urged the government to create a Cabinet-level department for overseas Filipino workers (OFWs) to adequately address their needs and concerns especially during natural disasters and ...


21 OFWs to arrive from Syria Monday

THE Department of Foreign Affairs (DFA) said that a total of 21 overseas Filipino workers (OFWs) will arrive in Manila on Monday. Olivia Palalan, Charge d'affaires of the Philippine embassy in Damascus, said the OFWs will leave Damascus on February 19 ...


US to extradite Filipino doctor accused of defrauding medical insurance

CARSON-A former Carson-based Filipino doctor, accused of defrauding a California health care program of more than $3 million, is set to be extradited to the US to face charges, reports the Associated Press. The US Government has filed extradition ...

Insulting doctors, health workers in Saudi Arabia becoming a trend?

In Saudi Arabia, where some 1.2 million Filipinos are residing, more patients are said to be insulting and committing violent acts against doctors and other health workers, whether they are Saudi nationals or expatriates. According to a report of the ...


Phl plans to open 2 consulates in Mexico

By Pia Lee-Brago Updated February 19, 2012 12:00 AM 0 MANILA, Philippines - The Philippines plans to open honorary consulates in two port cities in Mexico to serve at least 100000 Filipino seafarers. The Department of Foreign ...

New officers take helm

Members, the board of directors and officers of the Filipino-American Presidents Club of Guam gather for a photo during their induction on Jan. 21. / David Mercado Jr./ For Bayanihan Incoming FAPCG chairwoman Gloria Baguinon, third from left, ...

NY church may shut down due to money woes

It's the third church dedicated to Filipinos outside of the Philippines. It is home to a group of Filipino devotees of the first Filipino Patron Saint - San Lorenzo Ruiz. "As long as the Philippine flag flies over this Chapel, it means that we are ...


The Filipino School of New York & New Jersey offers class on conversational ...

The Filipino School of New York & New Jersey will offer a 5-week course on Conversational Tagalog Level I for Adults. Beginning on March 24, 2012 and ending on April 21, 2012, the classes will meet once a week every Saturday afternoon from 1:00pm to ...

Overseas Filipinos send home $20 billion

By Barbara Mae Dacanay, Bureau Chief Manila: An estimated 10 million overseas Filipino workers sent home $20.116 billion (Dh73.82 billion) in 2011 - 7.22 per cent more than the $18.762 billion they sent in 2010, according to the Philippine Central ...

150 graduate scholarships in Kingdom available for Filipinos

RIYADH - Filipinos looking to pursue higher studies in the Kingdom may now apply for scholarships in various Saudi universities. Saudi Arabia has allocated 150 scholarships for Filipinos in all fields except medicine, the Saudi Ministry of Higher ...

Bill could allow Medicare in RP

The bill -- still being drafted -- is part of a larger effort by an advocacy group to allow Filipino-Americans access to Medicare in the Philippines. The bill is expected to be introduced by Guam Delegate Madeleine Bordallo and other Congress members ...

An open letter from OFWs: Saipan Tribune

The need for a Philippine Consulate on Saipan arose during the heyday of the garment and tourism industries in the CNMI in the mid- to late '80s, during which an ever increasing number of Filipino workers entered the CNMI to assist its construction ...

PHL execs remind Pinoys on do's and don'ts in UAE

Philippine officials recently held a symposium in the United Arab Emirates (UAE) to remind Filipinos about the do's and don'ts in their host country. The event, organized by the Philippine Consulate General (PCG) in Dubai and the Islamic Affairs and ...

Registration center opened at NAIA

NOW, Filipinos working abroad will have an easier time to register as Overseas Absentee Voters (OAVs) following the opening of a registration center at the Ninoy Aquino International Airport yesterday afternoon. Aimed at increasing the OAV registration ...


---
---
?
Group to save OFW in Saudi death row

MANILA, Philippines - A small lobby group is geared to go to Saudi Arabia to hand over an initial amount raised for the blood money to save an overseas Filipino worker in death row, according to a migrant workers' rights group.

Filipino migrants in Italy protest "middle name rule" |
Migrante International and all its chapters and networks around the world stand in solidarity with overseas Filipinos in Italy in their campaign against the Italian ...

A little Manila in Seoul | CathNews Philippines
AT the Filipino market in Seoul's Hyehwa district, the sound of people asking after each other in Filipino filled the air. ... The vendors neatly piled up Filipino goods from canned beverages, frozen meat and tropical fruit to jeans and cosmetics.
Keep embassies open, gov't told | Tempo - News in a Flash
Garry Martinez, chairperson of Migrante International, said so far Filipino communities from Palau, Barcelona, Frankfurt, Stockholm, Romania and Caracas have expressed alarm over the impending closure of Philippine embassies and ...

POEA: More Pinoys leave for jobs abroad
By Linette C. Ramos FILIPINOS have found another tempting employment opportunity overseas, that of being an au pair in Europe. An au pair, a French phrase that means "on par" or "equal to," refers to someone who helps take care of the children and some ...

Painter jailed for murder attempt
Feb 15, 2012 ?-- A FILIPINO painter who confessed to ambushing another man and repeatedly stabbing him in a row over money was jailed for 10 years yesterday.

Filipino star Charice in Dubai
Filipino singing sensation Charice will perform in a one-night-only concert in Dubai next month. The 19-year-old will perform at Festival Park in Dubai Festival City on Friday March 2 as part of her Infinity Tour. Real name Charmaine Clarice Relucio ...
OFW Migrant Desks to be placed all over Tarlac
The Department of Labor and Employment (DOLE) has sealed an agreement with the provincial government of Tarlac for the establishment of Overseas Filipino Workers (OFW) Migrant desks in the province. DOLE Secretary Rosalinda Dimapilis ...

?Envoy who 'maltreated' Pinay maids now back in Taiwan
A former Taiwanese envoy to the United States who was accused of mistreating her two Filipino helpers, has returned to Taiwan early on Wednesday after pleading guilty to labor fraud before a US federal court. Taiwan's Central News Agency (CNA) reported ...
?Pinay designer Monique Lhuillier goes vampire red and dragon black
The FilAm magazine featured internationally-renowned Filipino fashion designer Monique Lhuillier, whose impressive clientele includes Hollywood actresses Gwyneth Paltrow, Reese Witherspoon, Kristen Stewart, Drew Barrymore, Hilary Swank, Jennifer Lopez, ...

A little Manila in Seoul
At the Filipino market in Seoul's Hyehwa district, the sound of people asking after each other in Filipino filled the air. Lining up along the road between Hyehwa Catholic Church and Dongseong High School, vendors were busy arranging goods, ...

Priest convicted of child molestation may be deported
by Henni Espinosa, DALY CITY, California - The former lover of a Filipino priest who was convicted of child molestation is finally speaking out. Father Jose Superiaso may have served his time in prison, but his former lover ...

Syrian to face charges for assaulting Filipino cook in Dubai
DUBAI: A 27-year-old Filipino woman has pressed charges against a Syrian cook in Dubai and accused him of assaulting her in the United Arab Emirates as she applied for a job. The 34-year-old cook "has been accused of removing his trousers, ...

Pinoys celebrate UK Catholic group anniversary
The group has been instrumental in strengthening the foundation of the Filipino community here by providing spiritual development and support for the last 22 years. Leonila Masolla, coordinator of the Lord of Pardon Catholic Charismatic Community, ...

?BC Premier reaches out to Pinoy community
by Marieton Pacheco, Clark joined Filipinos in a luncheon, much to the delight of community leaders who claimed this is the first time a sitting premier has attended their event. Clarke herself likened the attention to ...

?'The Invisible Immigrants' documentary on Fil-Ams now in the works
A multi-media documentary titled "The Invisible Immigrants: Filipino-Americans, A Force in Mainstream America" is now in the works in the United States. Spearheaded by Marily Picardo Rivera, founder of the Philippine American Literary, Sports and Arts ...

South Korea amends employment law, overseas Filipino workers to benefit
MANILA -- South Korea has amended its foreign workers employment law, which will enable some 24000 Filipino workers to return to the country three months after finishing their contracts. Dubbed the Employment Permit System (EPS), foreign workers who ...
?Filipino's sentence for child molesting enhanced
KOTA KINABALU: The High Court here yesterday dismissed an appeal by a Filipino for a reduction of his sentence of four years' jail and three strokes of the cane for molesting a young child. Instead, the Chief Judge of Sabah and Sarawak, Tan Sri Richard ...

?Calif. couple sentenced in Filipino smuggling case
"The Filipino victims in this case were lured to the United States with false promises and were essentially performing slave labor," US Attorney Andr? Birotte Jr. said in the statement. The Paso Robles couple pleaded guilty in May to conspiracy to ...
Urgently Needed: Transparency in US-Philippine Relations
Recent developments in US-Philippine relations should evoke concern among citizens of the Philippines and their representatives in Congress. Washington's two-point agenda in the Philippines is no secret: to contain China's ascent to power and refocus ...

PHL thanks Korea for allowing rehiring of foreign workers
The Philippines expressed its gratitude to South Korea for the passage of a law allowing the rehiring of foreign workers, including Filipinos. Philippine Ambassador to South Korea Luis Cruz relayed the country's gratitude to Rep.
?Philippines arrests doctor in $3M US fraud case
MANILA, Philippines (AP) - Philippine government agents have arrested a doctor accused of defrauding a California health care program of more than $3 million. National Bureau of Investigation official Claro de Castro Jr. said Tuesday that Dr. Eric ...
Minister Bloy: We need more immigrants to build Canada
PORT MOODY, British Columbia - In the next 15 years, Canada will need 650000 skilled laborers, Minister of State for Multiculturalism Harry Bloy disclosed during a gathering of four state ministers and representatives of the Filipino community at the ...

Anti-racist groups rally outside courthouse for neo-Nazi trial
Photo by David P. Ball Nearly 50 people rallied outside the provincial courthouse this morning to protest members of the white supremacist group Blood and Honour, who are on trial for a string of assaults, including setting a Filipino man on fire ...

Maids flee shelters because of confiscated phones, says rights group
ABU DHABI // A Filipino migrant rights group is calling on refuges to stop forcing women to hand over their mobile phones and valuables. Since November, Migrante-Middle East has received at least five complaints, including two from runaway maids in Abu ...

?Syrian cook faces UAE court for molesting Pinay
A Syrian cook in Dubai, United Arab Emirates (UAE) is facing charges for allegedly molesting a 27-year-old Filipino woman who was applying for a job. In its report on Monday, the news site Gulf News said the 34-year-old cook, identified only as "MN," ...

?Over 1.3K signatures seek retention of PH consulate on Saipan
The petition was circulated at Sunday's first ever Pusong Pinoy event held at the Civic Center in Susupe and hosted by the United Filipino Organization, which also spearheaded the signature campaign. "We need to let the Philippine government know that ...

?Filipina flees pimp; Taxi driver held
KUWAIT CITY, Feb 13: Police have arrested an Asian taxi driver for attempting to kidnap a Filipino woman and selling her to a pimp, reports Al-Rai daily. The woman had hailed the taxi in Abdullah Al-Salem area and asked the driver to take her to ...

42 OFWs repatriated from Kuwait
At least 42 overseas Filipino workers (OFWs), many of them allegedly abused by their employers, have arrived home from Kuwait. Many of the OFWs sought the help of the Philippine Embassy, a report of GMA News TV's "Unang Balita" said on Tuesday. helping ...

18 Pinoy groups in Malaysia to unite under single federation
At least 18 Filipino community organizations in Malaysia will unite together into one umbrella federation to push their advocacies. According to a news release of the Philippine embassy in Malaysia, representatives of the groups discussed the ...

DFA chief assures Pinoys in Myanmar on remittance, air links
In a statement posted on its website on Monday, the DFA said Secretary Albert del Rosario made the assurance during a meeting with the Filipino community there last Feb. 8. "Secretary del Rosario pledged to work on the remittances and air service links ...

More Pinoys finding love in UAE
Since the St. Mary's Catholic Church of Al Ain first conducted wedding ceremonies in 1983, there have been 108 marriages between overseas Filipino workers (OFWs) in the UAE. On its first year, only two Filipino couples got married at St. Mary's.

?Top Filipino entertainers to stage show in Doha
Melason are also regular performers abroad for overseas Filipino workers. This will be the couple's first time in Qatar. "Aside from a lot of good laughs, Melai and Jason are also fantastic singers and dancers, that's why we are definite that audience ...

British Pinoy writes for BBC series
by Edward Lao, - A British-Filipino scriptwriter is part of the team behind BBC's eight-part series "Being Human", which returned to TV screens earlier this month. The show, currently in its fourth season, ...

Couple sentenced in Filipino immigrant smuggling scheme
A man and his wife were sentenced Monday to 18 months in federal prison for their roles in recruiting undocumented Filipino workers to California and forcing them to work at their elderly care facilities for less than minimum wage, prosecutors said.
---
---
?
---
---
?Archived News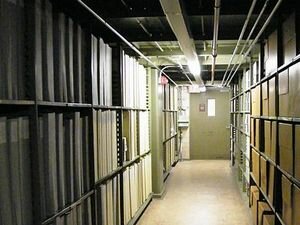 Think you have missed something?
Looking for an old story or feature?
[Search Balita Pinoy's News Archives]???
---
---
Do You Have A Story For Us?
---
---




?